Best Tent Table And Chair Rentals In Fayetteville!
  Tents Tables and Chairs
Tents, Tables, and Chairs
Tents are a wonderful way to shelter your guests from the elements of nature and to add a touch of class to any event. There are a few important details that you need to be aware of before you order your tent as these rentals are a bit different from ordering an inflatable.
If your venue is not flexible in allowing the tent to be set up at our convenience then there will be an add'l $200.00 charge for same-day setup/takedown of a 20X20 tent and an add'l $400.00 charge for same-day setup/takedown of a 20X40 tent. Mainly, this applies to events held on a Friday, Saturday, or Sunday as these days are the busiest of the week. You do NOT pay for the additional days that we may need to set up your tent in advance of your event day.
Even though we do typically deliver early...that is not always a guarantee. It really depends upon how busy we are to determine when your tent will need to be set up. If you need a guaranteed number of days or a long-term tent rental, then select the starting day of your tent rental and then select Multi-day to select the span of days that you need. To save you money, the tent is calculated at the full cost the first day and then just 50% each additional day.
20X40 White High Peak Tent Rental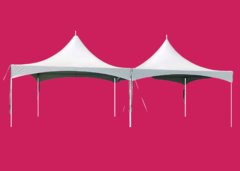 20X20 White High Peak Tent Rental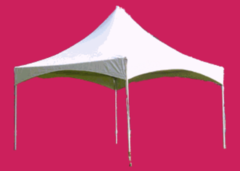 Cathedral Sidewall for 20 X 20 Tent Rental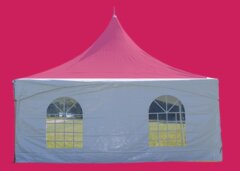 Solid Sidewall for 20 X 20 Tent Rental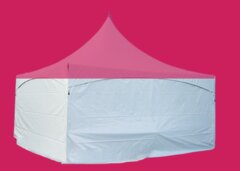 White Tent Globe Lighting Strand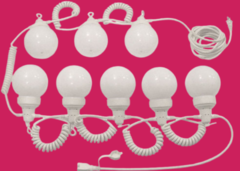 Red and White 10 X 10 Carnival Canopy with Sidewalls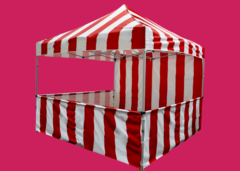 6 ft Table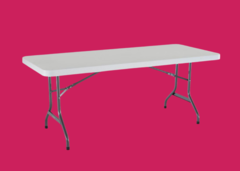 8 ft Table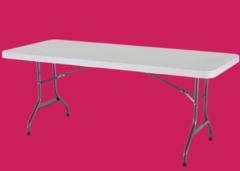 60 inch Round Table Rental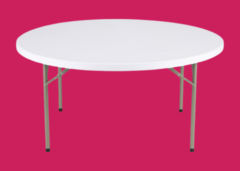 Cocktail Table Rentals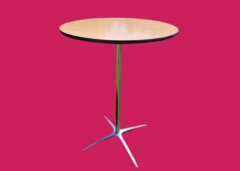 Barrel Table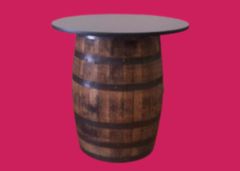 Party Chair Rentals - WHITE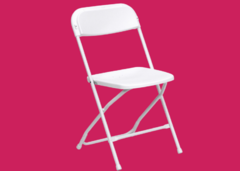 Party Chair Rentals - BLACK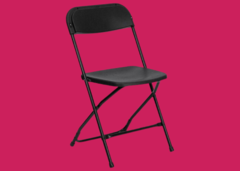 White with Gold Trim Throne Loveseat Rental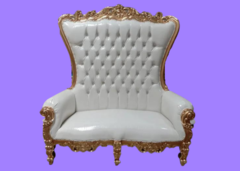 Rent Tents Tables And Chairs From Carolina Fun Factory
Carolina Fun Factory has the largest Tent, Table, and Chair Rentals in
Fayetteville
, NC. We know how stressful and overwhelming it can be when planning a party. At Carolina Fun Factory, we want everything to be as stress free as possible by providing everything you need for your next event. We want to make sure the process is simple and easy, so we bring your rental to you! When planning a party or other event, it is important to remember to offer your guests a place to sit and eat. Carolina Fun Factory has a large selection of tent, table, and chair rentals for our party rental customers. Maybe you just need a few extra tables and chairs for a backyard birthday party. Our children's table and chair sets are just the ticket! If you are planning a larger event, we have a number of chair and table rental options available as well. At Carolina Fun Factory, we guarantee that your table and chair rental will be perfect. Our items are sanitized and cleaned after each use, our online ordering is easy to use, and we guarantee to be at your event on time.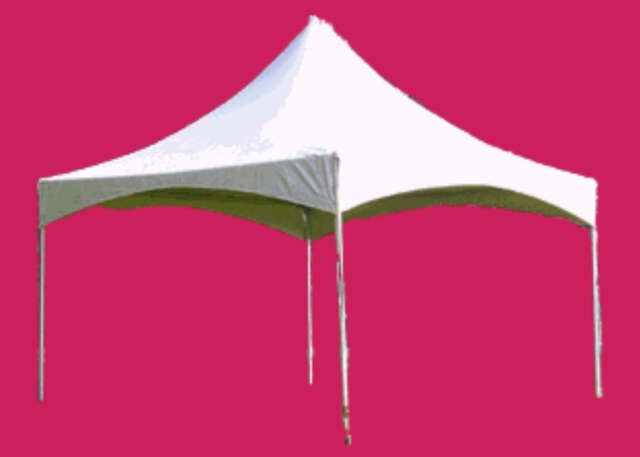 20X20 White High Peak Tent Rental
Carolina Fun Factory provides complete and professional setup and takedown of your 20X20 White High Peak Tent Rental. We can set up in a field for a rustic event or on concrete for an urban gathering. You will never run out of room when you host your event in an outdoor event space using a tent to provide shelter. Just let us know, upon reserving, what the setup area is like and we will be sure to bring the right anchoring to keep your party tent rental securely in place. Tents are temporary structures and may require a building or fire permit in some situations. The person renting the tent is responsible for finding out about any permitting needed for tent setups and is also responsible for covering the costs of any permitting, inspection fees, or any other incidental fees associated with rental items at your location.
BOOK NOW!
Tent Table And Chair Rentals Made Easy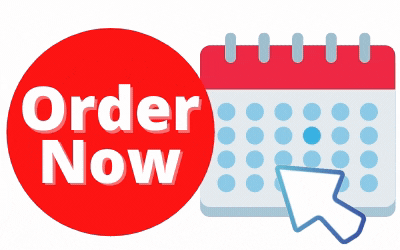 Not only is the ordering process seamless, the confirmation, setup, and pickup process is a breeze as well!
You can either choose to rent your tents, tables, chairs and other items yourself with our easy online ordering process, or you can choose to call, email, or live chat with one of our team members and they will take you through the ordering process.
After you rent your items, a member of our team will contact you within 24 hours to review and confirm the order. Then, on the day of the event, your delivery driver or team will call you to verify the window in which they plan to arrive. Once we arrive, we will:


Set up the equipment in the safest location possible.
Collect remaining payment due if any.
Show you how to operate the equipment safely.
Answer any questions you may have and verify pickup time.
That's it! A simple and fun way to provide seating and cover for your guests at your party!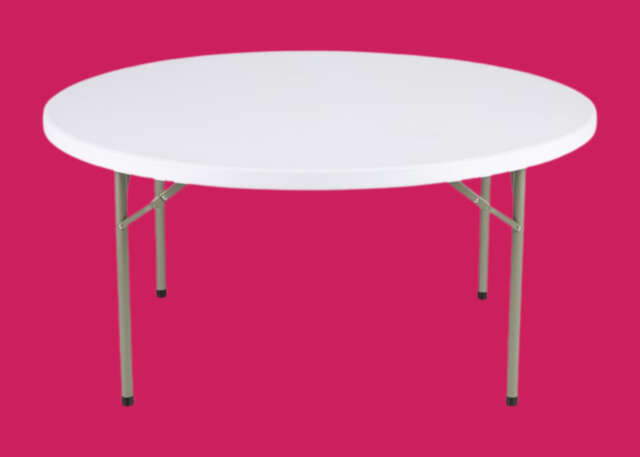 60 inch Round Table Rental Fayetteville
You will notice that a round party table will have a smaller footprint than a rectangular table of the same seating capacity. This is because there are no corners that actually waste space making it easier to fit a suitable round table into a smaller space. We love the round tables because you don't have to sacrifice comfort for coziness with this style of table. Your guests will appreciate being able to view each other from all around the table and have the opportunity to hear each other's conversations. A round party table will also give a more organic feel to your event as the placement of these tables don't necessarily have to follow any particular structure.
BOOK NOW!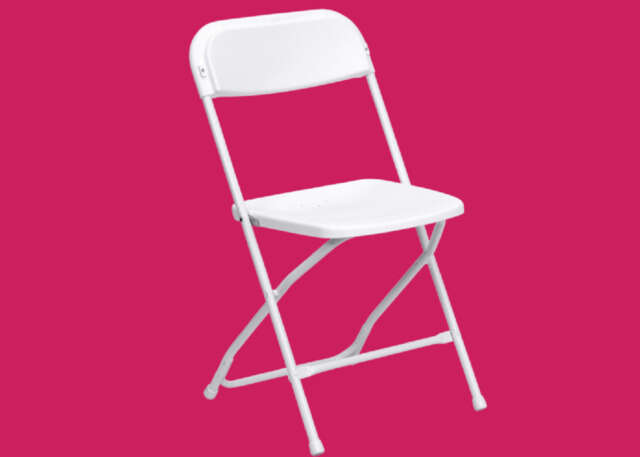 Party Chair Rentals in Fayetteville
Extra guests oftentimes means that you will need extra seating. Be sure to add a few more than you think you may need to make sure that no one is left out! These heavy duty chairs have several advantages over padded or metal chairs. With a wide seat and a tall back, your guests will enjoy the comfort of a chair that offers support in all the right places. Made of High-Density Polyethylene (HDPE), our chairs are perfect for indoor and outdoor use. You will also make a great impression with your guests when you rent your chairs from Carolina Fun Factory as the white seat, and white backrest really look clean and fresh. Whether you are needing chairs to rent for additional seating for your birthday party guests or are needing a banquet hall set up for a formal reception, you will be impressed with the quality and appearance of these chairs.
BOOK NOW!
RENTALS FOR EVERY TYPE
Select the Date and Time of your party or event.
Everything displayed after date selection is available for rent.
Select the items you are interested in.
Pay a small deposit or pay in full.
Instant order confirmation = Peace of Mind.
WHY CHOOSE...
Great customer service that works with you through the entire process.
Always receiving new inventory for you and your loved ones.
State inspected and insured.
All of our equipment is high quality, clean, and sanitized.
On-time delivery and setup.
Do You Deliver Tent Table And Chair Rentals in Fayetteville?
With Carolina Fun Factory, the answer is
YES!
If you are looking for party rental in the Fayetteville, NC area? Well, you have come to the right place. Carolina Fun Factory is a guaranteed hit! We have been supplying all the fun and excitement all along the Fayetteville, NC area for years. We specialize in party rentals for events such as but not limited to backyard parties, school festivals, birthday parties, church carnivals, high schools and businesses. We deliver the fun to your location with
Bounce Houses
,
Combo Bouncers with Slides
,
Wet
/
Dry Slides
,
Wet Combo
,
Obstacle Courses
,
Inflatable Interactive Games
,
Toddler Inflatable
,
Event Games
,
Miniature Golf
,
Movie Screen
,
Trackless Train Machine
, and don't forget
Concession
. Add popcorn, cotton candy and sno cone machines and give your party another level of enjoyment, we also offer
Tent, Table and Chairs
rentals to give people a place to gather out of the elements for a while.
Our Service Area
Proud to Serve The Following Areas:
If your party or event is beyond that radius, just let us know! We may be able to make special accommodations to suit your event.
NOTE: Fees may vary depending on how far you are outside our service area.
https://www.google.com/maps/embed?pb=!1m18!1m12!1m3!1d104489.03688533444!2d-78.95223145000001!3d35.07467605!2m3!1f0!2f0!3f0!3m2!1i1024!2i768!4f13.1!3m3!1m2!1s0x89ab134f42924a23%3A0xa3ab9e7512763b9b!2sFayetteville%2C%20NC!5e0!3m2!1sen!2sus!4v1665681791345!5m2!1sen!2sus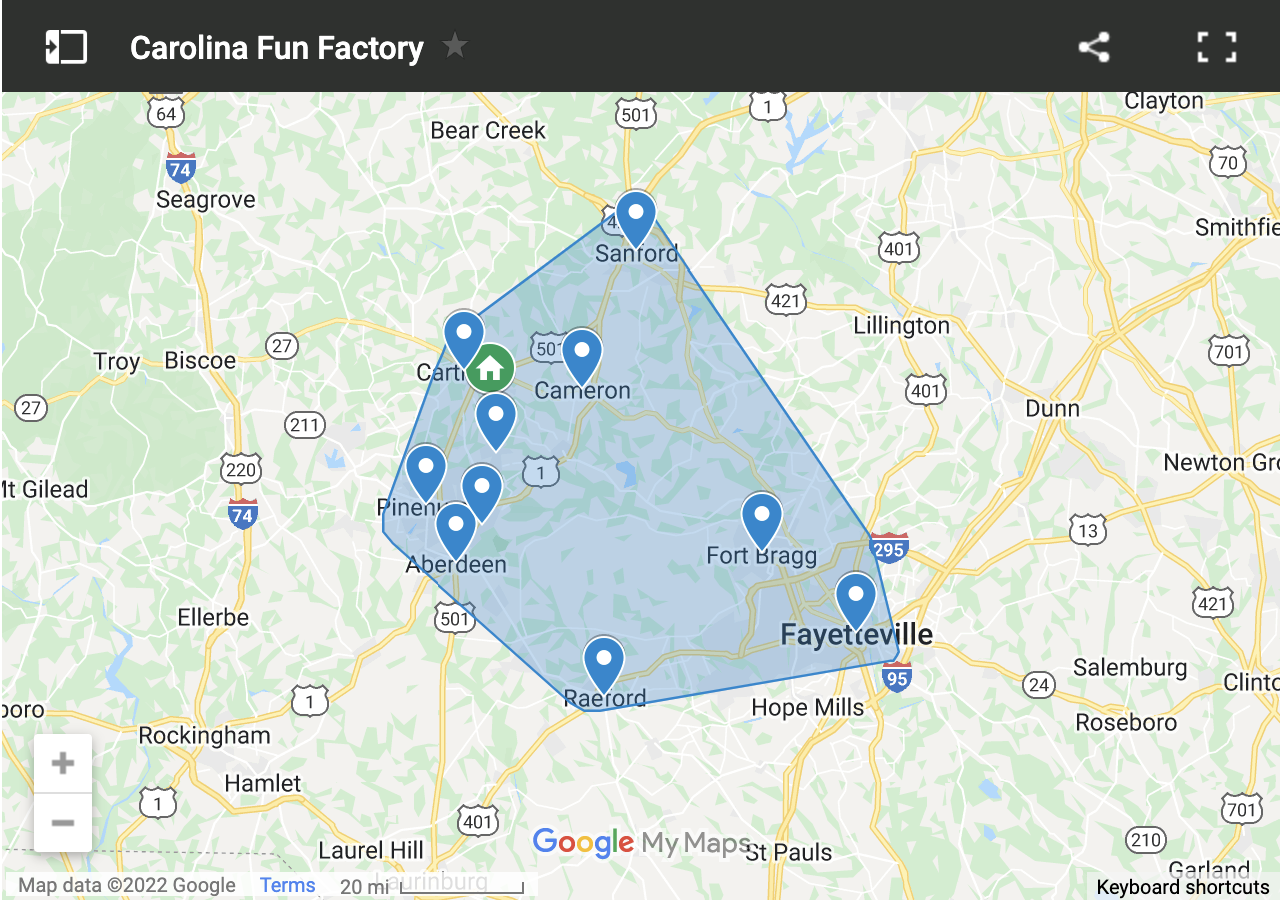 Customers Who Rented Tents Tables And Chairs Also Viewed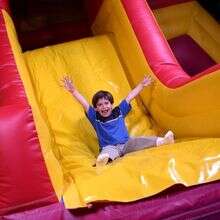 Combo Bounce House
Everyone loves to bounce in our bounce houses and they love to slide as well. These bounce houses add to the fun with an attached slide. Our slides are a great way to create unlimited fun and memorable moments. We have a wide selection to choose from.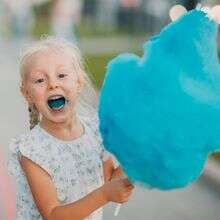 Concession Stand
Whether you are hosting your carnival themed party or a fundraising event, everyone loves a concession stand and the fun party foods that it offers. The concession stand is a great way to treat your guests at your event and really make it feel like a party.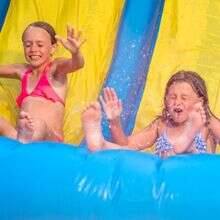 Water Slides
Is there a better way to spend a summer day than by getting the thrill of going down a water slide and splashing your friends down in the deep pool of water? Our huge selection of water slide rentals are a great way to create fun and memorable moments in the sun.
Frequently Asked Questions About Tent Table And Chair Rentals In Fayetteville