60 inch Round Table Rental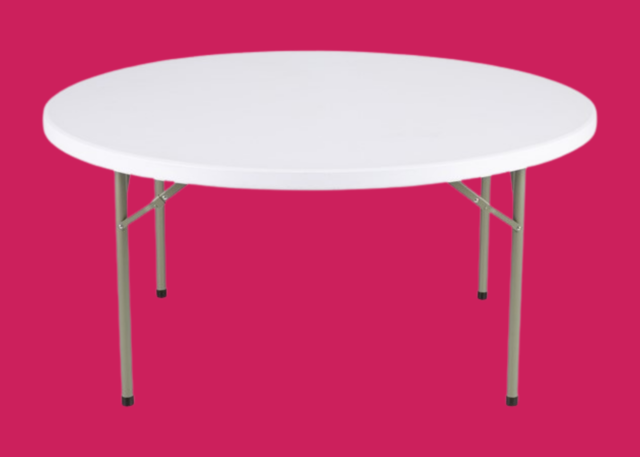 Actual Size: 60 inches across
Description
Round 60 Inch Party Tables
You will notice that a round party table will have a smaller footprint than a rectangular table of the same seating capacity. This is because there are no corners that actually waste space making it easier to fit a suitable round table into a smaller space. We love the round tables because you don't have to sacrifice comfort for coziness with this style of table. Your guests will appreciate being able to view each other from all around the table and have the opportunity to hear each other's conversations. A round party table will also give a more organic feel to your event as the placement of these tables don't necessarily have to follow any particular structure.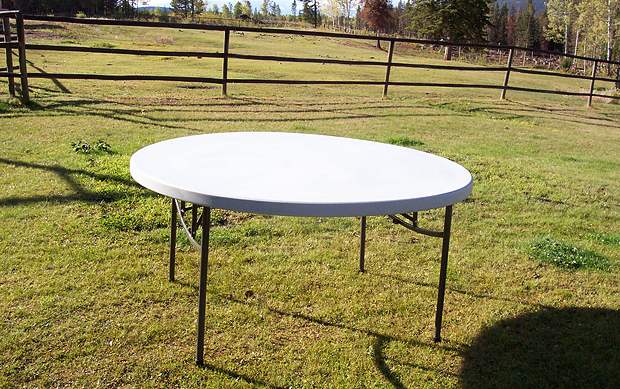 How many chairs fit around a 60 inch round table?
Round Party Table rentals from Carolina Fun Factory will seat up to 8 adult guests comfortably at your event. When choosing a round table for an adult party it is advantageous to think in terms of couples and rent chairs in even numbers.