Barrel Table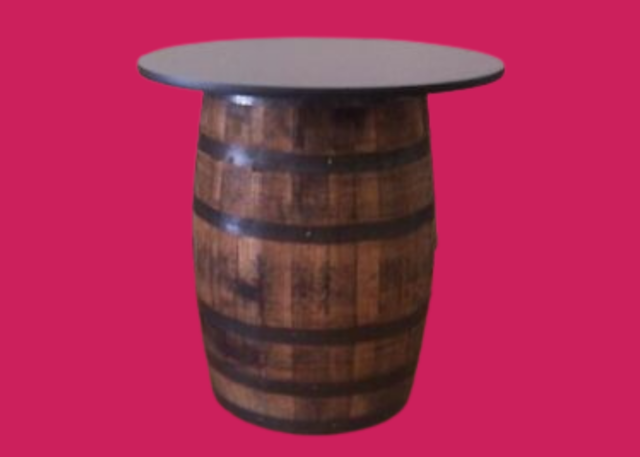 Setup Area: 36inches width
Age Group: ALL
Description
Rustic Party Rentals: Barrel Table
Wedding Decoration Rentals
Barrel Table Rental for Weddings and Parties
Any event can be transformed to extraordinary by adding an eclectic touch with just the right pieces. Take this rustic Barrel Table rental for an example: This barrel table is the perfect touch to any event where you need a quiet touch of rustic decor. With its' olde world style and warm earthen tones this barrel table will fit right in near the bar so a group can gather around for conversation and have a sturdy place to rest their elbows and their glass! Wouldn't a candle centerpiece also look so lovely on this barrel table for an outdoor evening event?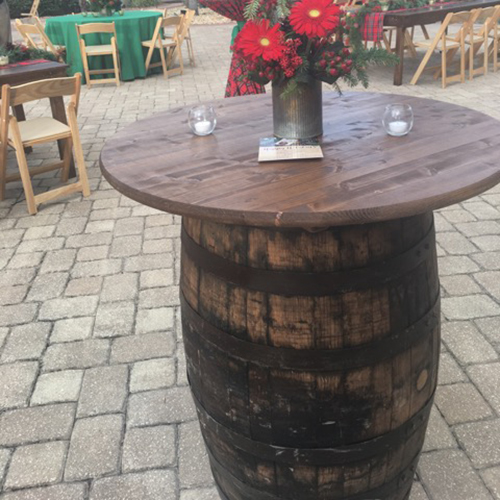 Backyard Wedding Rentals: Barrel Table
A barrel table can be used as a cocktail table, or a guest book table, or event just accent decor. The possibilities are literally endless and only limited by your imagination! We love the look of the barrel used without the table top to hold a gorgeous flower arrangement at an outdoor wedding. This combination of hard, dark wood with soft, pastel flowers is a feast for the eyes!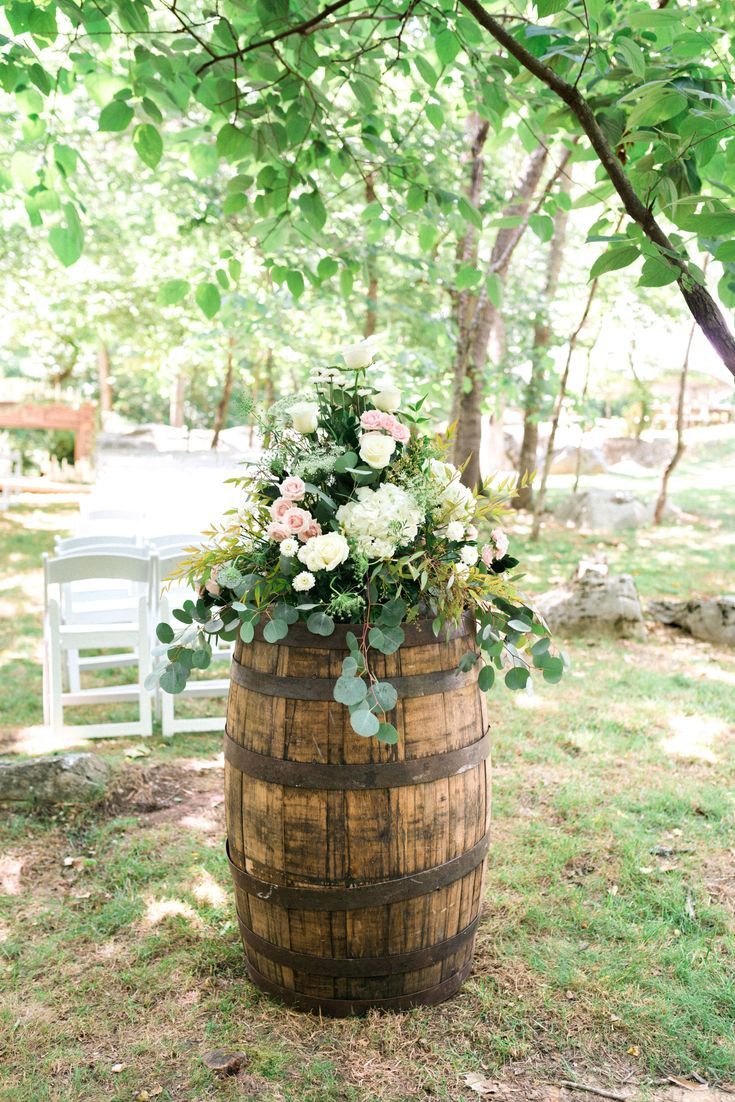 Rustic Party Rentals
Planning a rustic party can be simple and fun. A few key pieces of decor like a barrel table can set the mood for the party. The cocktail height barrel table is a perfect accent piece for your rustic party and invites your guests to gather around while enjoying food and beverages and conversation. We have seen the barrel tables incorporated into Oktoberfest party decor and into a Wild West party theme. Barrel table rentals are both functional and tasteful ways to add to the rustic feel of your party.