Unicorn Land Toddler Bounce House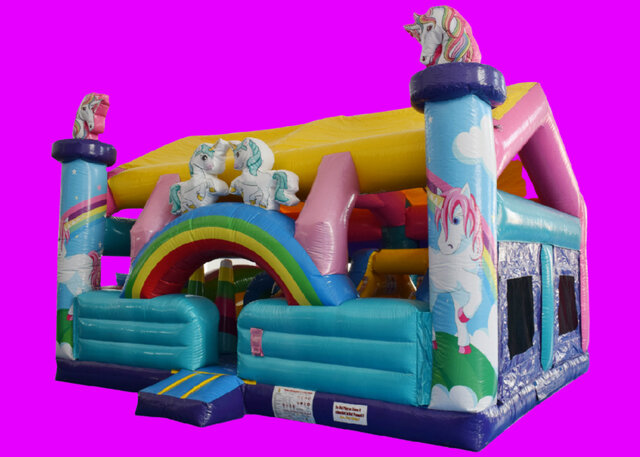 Setup Area: Length: 27ft X Width: 30ft X Height: 15ft
Actual Size: Length: 17ft X Width: 20ft X Height: 13ft
Monitors: 1
Outlets: 1
Age Group: 1 - 5
Description
Unicorn Land Toddler Bounce House Rental
From the moment that you saw her, you knew it was magic. Now as your little girl is a toddler she is ready to explore and enjoy a magical land of unicorns designed just for her. A toddler's desire to explore new objects is increasing during this stage and what better place to explore than a land filled with friendly and brightly colored unicorns. This stage in a toddler's development will show greater independence which is why the pop-up characters and the little climb and slide inside of the unicorn-themed toddler bounce house are perfect for their growing imaginations.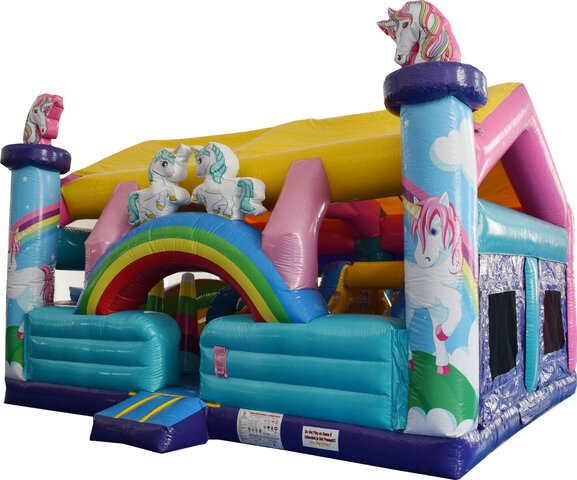 Unicorn Themed Bounce House
Now that your baby girl is older, she and her friends are more social and will enjoy a toddler birthday celebration! Toddlers and preschoolers are still easily impressed (and some are easily frightened) — so don't feel pressured to throw the biggest party of the year at this stage in their life. A few unicorn decorations and a unicorn cupcake and you just made them super happy!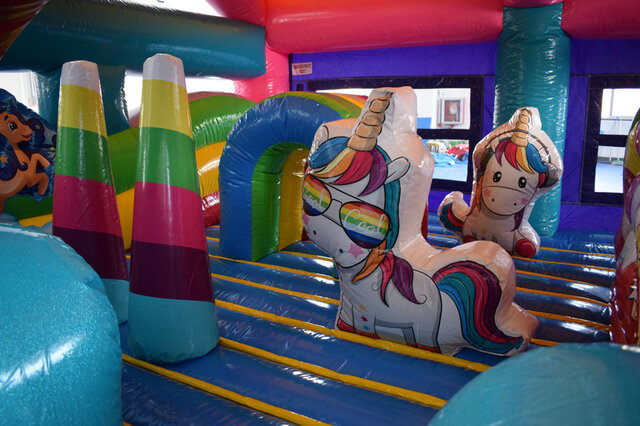 Inflatable Unicorn Jumper for Toddlers
Your toddler and their friends will have a great time letting their imagination come alive inside the magical land of happy unicorns inside the Unicorn Land Toddler Bounce that is designed, especially for this age group. An assortment of cheerful unicorns and colorful rainbows add a playful element that this age group really seems to enjoy. Lots of fun spaces to crawl through and over keep them moving and interested in self-led play activities.