Tic Tac Toe BOX GAME
Description
Tic Tac Toe Carnival Game Rental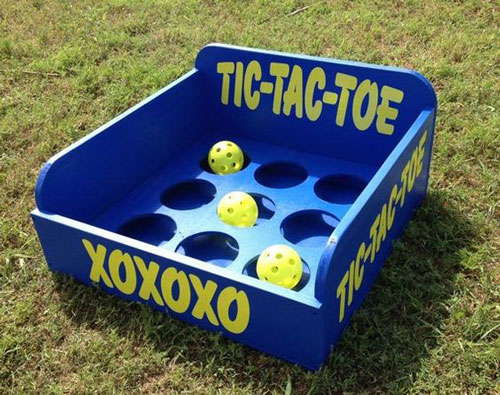 It's Tic Tac Toe, Three In A Row...except you're throwing a ball and the ball has a mind of its own! You'll be surprised how this seemingly easy game will keep players coming back to try to win again and again.

You will need to provide the attendant for this attraction and set up needs to be in an area where onlookers wont be behind the player. Adult supervision is required at all times.

Many venues will provide a small prize for each player to show participation. This provides a great opportunity when used at a business location to hand out your promotional material. Prizes are NOT provided by Carolina Fun Factory for this game at this rental rate. Please indicate in the Customer Comments section, or contact our office at 910-986-4774 if you will need prizes to give out to players of this game.

Please note that this is not a stand alone rental item but is generally added onto a package of rental items. We are more than happy to discuss your event details and assist you with coming up with a package that will appeal to a broad range of participants.