Portable Pool Table Rental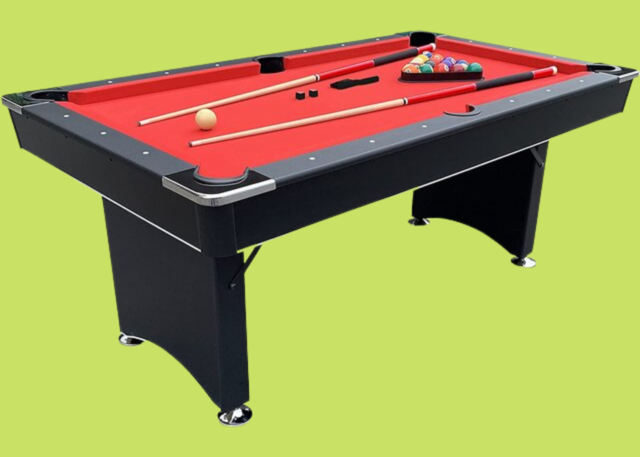 Setup Area: Length: 16ft x Width:13.5ft x Height: 31inft
Actual Size: Length: 6ft × Width:3.5ft × Height: 31in
Monitors: Adult Supervision Required at All Times
Age Group: 9+
Description
Portable Pool Table Rental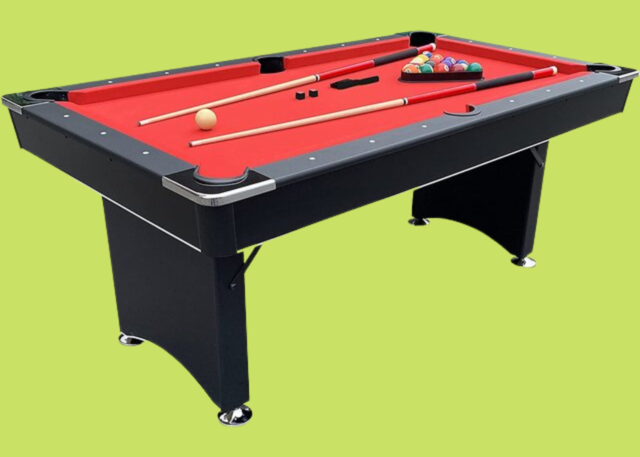 When you are looking for a pool table rental for party near me then search no further than Carolina Fun Factory.Pool is a classification of cue sports played on a table with six pockets along the rails , into which balls are deposited. Each specific pool game has its own name; some of the better-known include eight-ball, blackball, nine-ball, ten-ball, seven-ball, straight pool, one-pocket, and bank pool. A traditional game of pool is played with 9 to 15 object balls plus an additional cue ball depending on the type of pool you're playing. To explain some of the differences take 8-ball pool and 9-ball pool for example. In 8-ball pool, there are seven solid and seven striped balls and one 8 black ball. In order to win, the player must pot his specific balls (solids or stripes) then finish with the black 8-ball. In 9-ball pool, only nine balls are on the table. Each player pots the balls in order of number. The person to pot the 9 ball wins.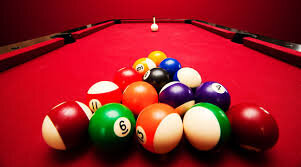 Where to Rent a Portable Pool Table
You don't have to go to a pool hall to enjoy the game of pool! Carolina Fun Factory brings this fun and challenging pool table rental for party game to your next event as a portable pool game rental. Renting a portable pool table is great for company parties, corporate event rentals, college parties, family game night events and more. When you rent a portable pool table from Carolina Fun Factory you get a luxury pool table rental that includes high-quality regulation sized balls, a rack, cue chalk, and two wooden pool sticks.