Popcorn Kit 50 Servings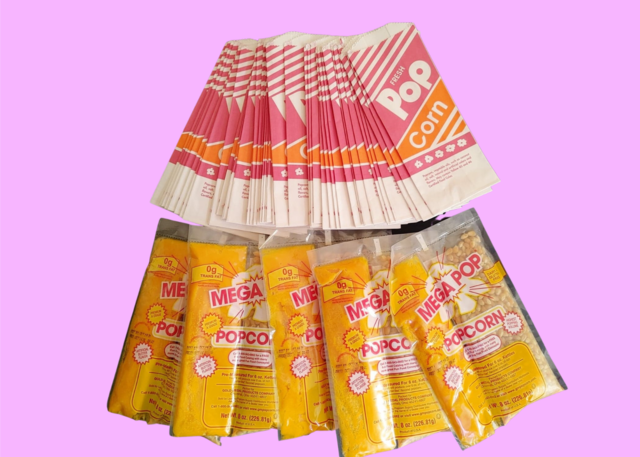 Description
Popcorn Machine Supplies: Popcorn Kit 50 Servings
Price is for popcorn servings for 50 guests

The Best Popcorn For Popcorn Machines
Mega Pop
®

Corn/Oil Kit with Coconut Oil
The Mega Pop® Corn/Oil Kit with Coconut Oil includes all of the corn, oil and salt ingredients ready to go in one neat little package. Coconut oil blend is standard. One 6 oz kit will serve approximately 10 people. If you are ordering packs of popcorn to feed up to 50 people then you will need to order five (5) packs. Unused and unopened product packages can be kept in your kitchen cabinet and then used during your next popcorn machine rental. The packs were designed to be used in the commercial type popcorn machines and not for microwaving.


History of Popcorn
If you love popcorn then you will also love a little bit of history on the product! Did you know that Corn was first domesticated about 10,000 years ago in what is now Mexico. Although this plant has been around for such a long time the appeal has not diminished as there are so many wonderful ways to enjoy popcorn! According to Wikipedia, Popping of the kernels was achieved by hand on the stove-top through the 19th century. Kernels were sold on the East Coast of the United States under names such as Pearls or Nonpareil.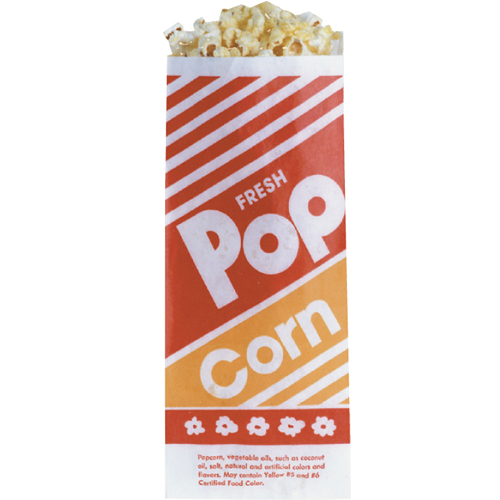 Who Invented Popcorn?
Popcorn can be cooked with butter or oil. Although small quantities can be popped in a stove-top
kettle
or pot in a home kitchen, commercial sale of freshly popped popcorn employs specially designed popcorn machines, which were invented in
Chicago, Illinois
, by
Charles Cretors
in 1885. Cretors successfully introduced his invention at the
Columbian Exposition
in 1893. At this same world's fair, F.W. Rueckheim introduced a
molasses
-flavored "Candied Popcorn", the first
caramel corn
; his brother, Louis Ruekheim, slightly altered the recipe and introduced it as
Cracker Jack
popcorn in 1896.