Inflatable Soccer Panna Cage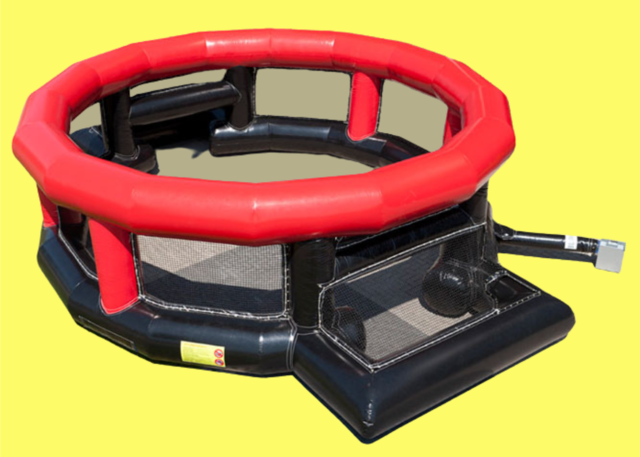 Setup Area: Length: 33ft x Width:40ft x Height: 10ft
Actual Size: Length: 23ft × Width:30ft × Height: 8ft
Monitors: 1 game referee is needed (not included in rental)
Outlets: 1
Age Group: 3+
Description
Inflatable Soccer Panna Cage Game Rental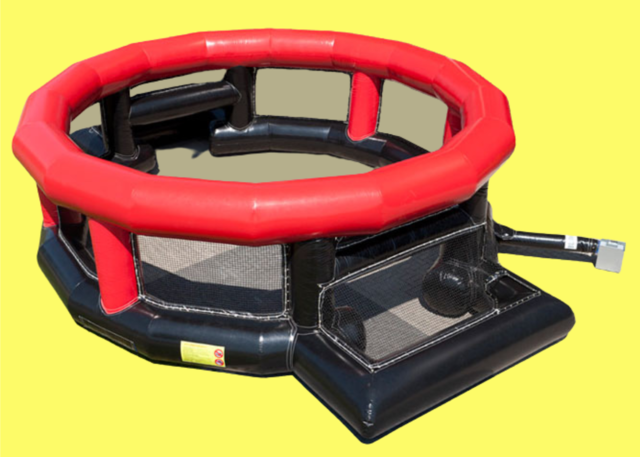 What is a Soccer Panna Cage?
An Inflatable Soccer Panna Cage Game rental is the newest and most creative soccer game on the market today that is perfect, safe and fun for any age group. Panna Soccer is an action packed variation of soccer played inside a giant fully enclosed inflatable arena with a goal on opposite sides of the arena. A Panna Soccer Game enables up to 6 players at a time to compete against each other to score the most goals...or a Panna! A Panna is made when a player passes the ball between the legs of an opposing player.
The Inflatable Soccer Panna Cage is a fun soccer game that can become quite competitive and is perfect for churches, camps, schools, park and recreation departments, family reunions, and more! The Inflatable Soccer Panna Cage rental is well used at summer camps, parties, and youth group events as it is a non stop game of soccer with no outs and amplifies the skills of solo dribbling, quick passes and constant running.
What Is A Nutmeg in Soccer?
A soccer nutmeg is when the player possessing the ball tricks the defender and passes the ball between his legs. "Panna" is used in Western Europe and Africa. The name itself derives from Surinam. It has different names in different countries - In England the name is "Nutmeg", in Scotland - "peg", in Germany - "Tunnel", in Turkey - "BeÅsik", in France - "Petit pont" and in Bulgaria - "Kracholche" (Little Leg)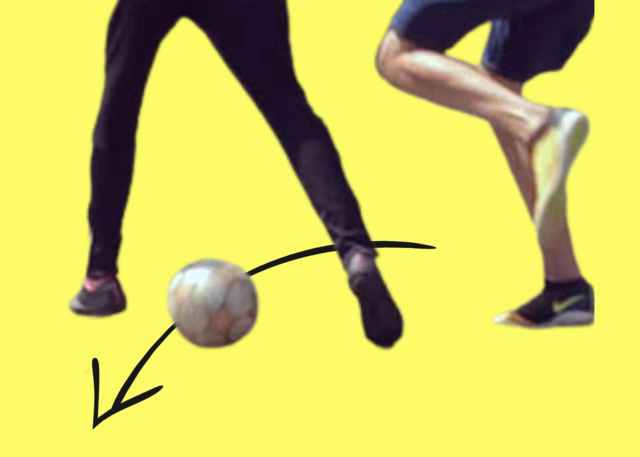 How To Play a Panna Game
Rules of the game are easy enough that everyone can catch on quickly. The goal is to score a Panna, or as many goals as you can. Just a few easy to remember rules are all you need to play the Inflatable Soccer Panna Game. A successful panna is an instant win, game over. The referee will have the final decision if the panna is valid.
Ball released into the center to begin the match.

Matches are a defined number of minutes long.

To win the match, a panna must occur.

If no panna, the highest score wins. Or, as an alternative, the game can also be won by reaching a specified number of goals.

If there is a tie in score after the time is up, overtime or a coin toss can be used to decide the match at referee discretion.

Player with possession may be required to shoot or attempt a panna within a specified number seconds.

Shots must be taken from the offensive half to count.

PROHIBITED: Dangerous play, physical contact / holding obstruction, holding the cage structure.

After a foul, players stand in front of their respective goals, and the fouled player gets the ball.

When a foul is made against a scoring or panna attempt, the referee has the discretion to allow the goal or panna.

For a major foul, or multiple minor fouls, the referee or official may award a goal or win.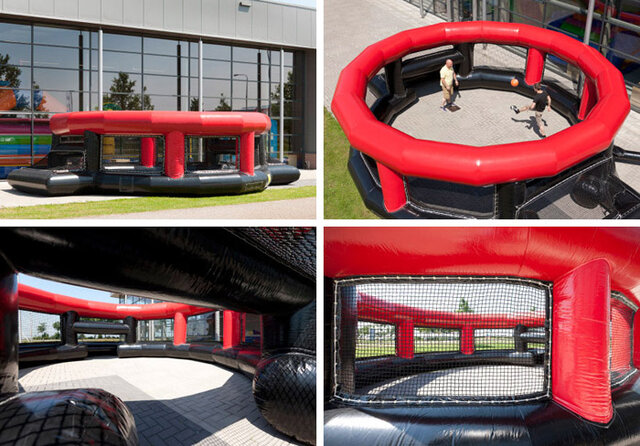 Are There Alternative Games to Play in an Inflatable Soccer Panna Cage Rental?
There are several fun alternatives to playing rounds of Panna Soccer. Here are the most popular game alternatives:
Traditional 1 v 1– One player on each team. At the end of the allocated time there is only one winner who remains!

Teams 2 v 2 – The same format and rules apply as above however there is two teams consisting of two players each making it more tactical.

Teams 3 v 3 – Same as above however with two teams of three players each.

Knockout - Starting with two teams of three each time a goal is scored the conceding team will lose a player - players are allocated a number at random prior to starting and this will determine the order of elimination

Elimination Rotation - Each time a goal is scored the opposing team is eliminated and replaced. Great for larger crowds with non stop action and less waiting times between games.