Giant Jenga Yard Game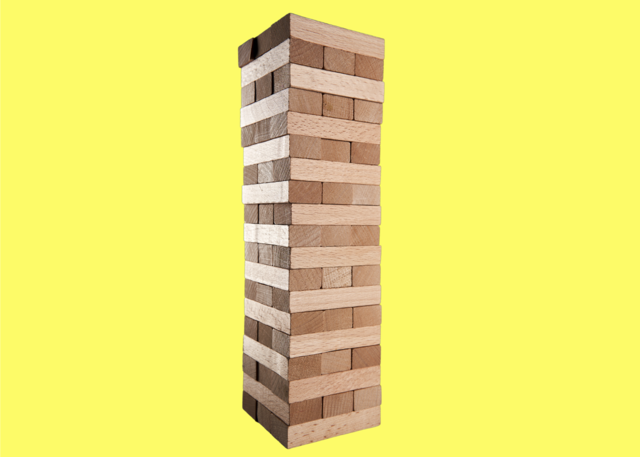 Setup Area: 6 feet diameter area
Actual Size: Stacks to over 5 feet tall.
Monitors: N/A
Outlets: NONE
Age Group: 8+
Description
Giant Jenga Yard Game Rental
So, you're all grown up but still like to play games? Who doesn't! Go big or go home with a Giant Jenga Yard Game Rental and offer this bigger and better version of a classic table game to your next party. The concept is simple...just take a block from the bottom of the stack and set it on the top of the stack. Each player takes turns stacking blocks until there are no more blocks that can be stacked. The first player who pulls a board and causes the tower to topple is the loser!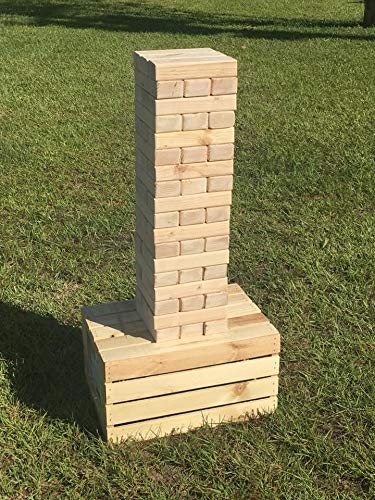 The Giant Jenga Yard Game is super simple to play and it can be played pretty quickly which will maximize the opportunities for many rounds of play for your guests. Don't host a dull party. Rent Giant Jenga Yard Game for your event and watch as even grandma gets up and gets involved!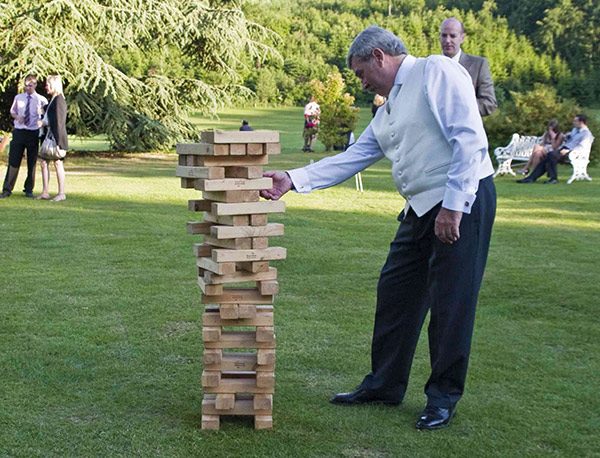 Planning a party or event can be stressful but the rental activities for parties part is covered with a Giant Jenga Yard Game Rental. This game goes by many names such as Toppling Tower or Giant Tower. Whatever name you choose to call it by, it is still a perfect addition to corporate events, weddings, parties and more!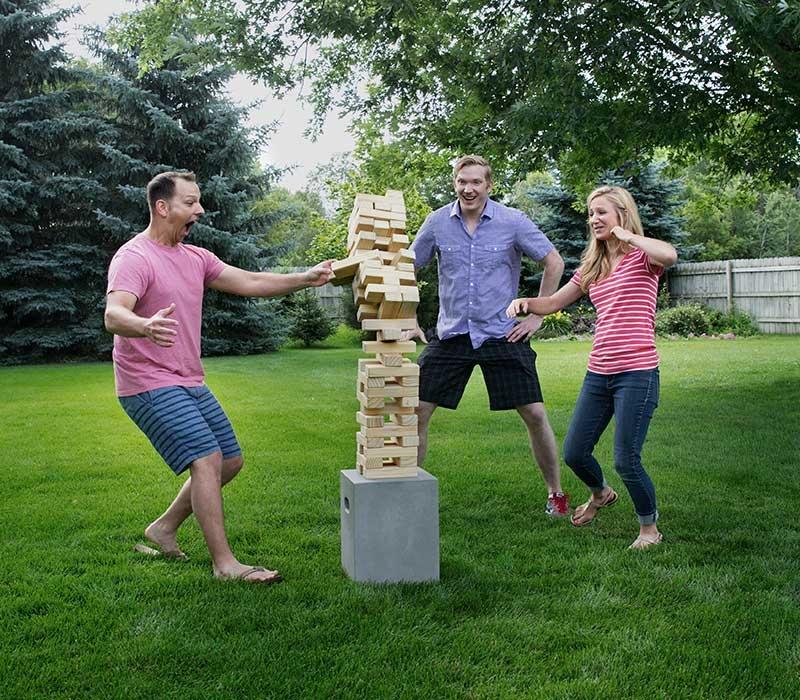 Giant Jenga Yard Game starts just over 2.5ft tall (24in blocks and 8in game table = 32in total) and can build up to a max height of 5 feet tall during gameplay; Each block is (L) 7in x (W) 2.31in x (H) 1.12in and made of wood. This game is appropriate for ages 8 years old and up. Due to the nature of the blocks which will fall at some point during game play this is not recommended for small children.