Gemstone Mining Rough Bag with Product ID Card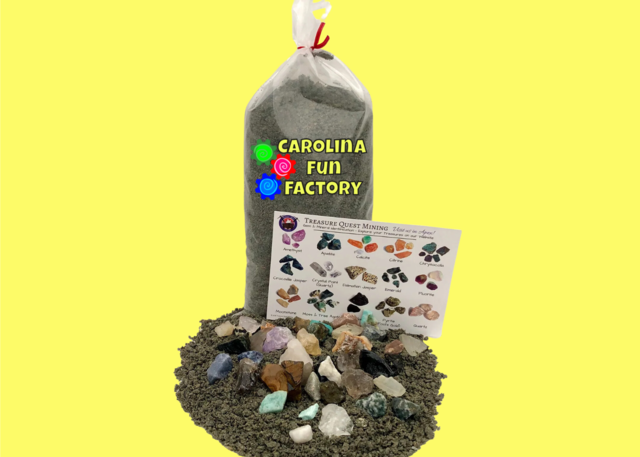 Description
Gemstone Mining Rough Bag with Product ID Card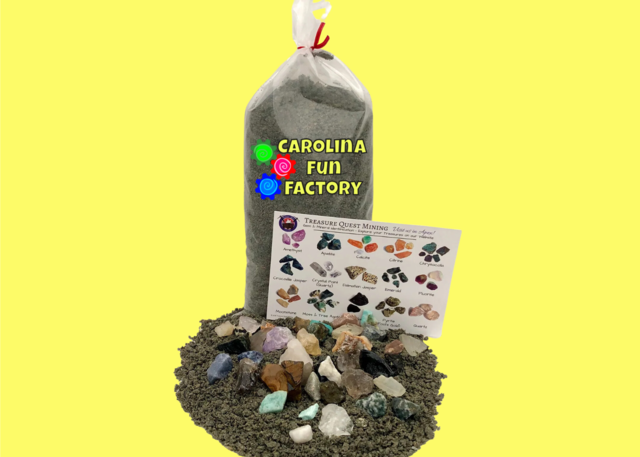 $5.00 Per Bag
Looking for a fun and educational activity for your family or classroom? Look no further than our Gemstone Mining Rough Bag with Product ID Card!
This bag contains a variety of unpolished gemstones that have been mined from around the world. With the included product ID card, you can identify each stone and learn about its unique properties and origins.
Not only is gemstone mining a fun and engaging activity, but it also provides an opportunity to learn about geology and the natural world. This bag is perfect for kids and adults alike, and makes a great gift for anyone interested in rocks, minerals, and the earth sciences.
So why wait? Order your Gemstone Mining Rough Bag with Product ID Card today and start exploring the fascinating world of gemstones!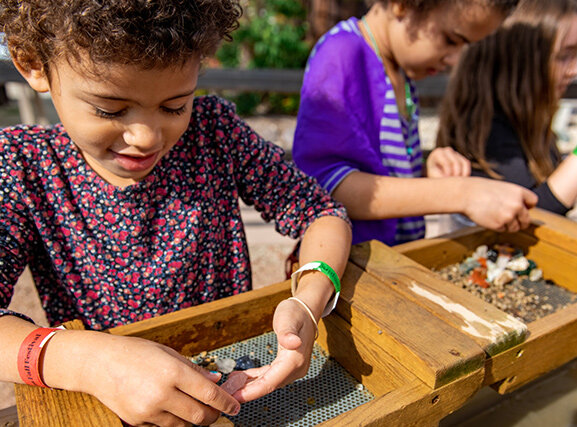 Gem Digging Near Me
Hire Mobile Gem Mining for your next event in Raleigh, Apex, Fuquay-Varina, Garner, Chapel Hill, Fayetteville, Fort Bragg, Sanford, Spring Lake, Raeford, Pinehurst, Southern Pines, and beyond! Since our gem mining system is completely portable you can enjoy hosting this attraction anywhere that you can provide a level surface that is near a power supply and a water spigot. There is no need to go out into the wild searching for gems when the Carolina Gem Mining Company can come to YOU!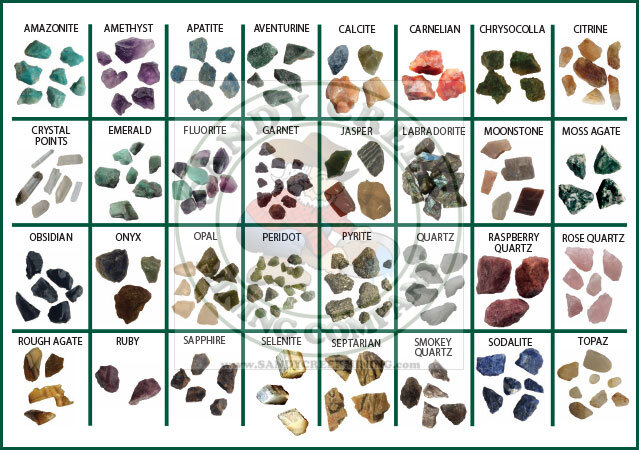 Gemstone Mining North Carolina
Gem mining has long been a popular activity in North Carolina. North Carolina has a glittery mining history, proudly boasting to be the home of the first document gold strike in the nation. In 1799 Conrad Reed discovered a 17 pound shiny rock in a stream which he took home and used as a door-stop in his family's home. Later, his father, not knowing what it was, took this "rock" to Fayetteville and sold it to a jeweler there for just pennies on the dollar. North Carolina is still known for its gold, emerald, sapphire, and ruby mines! But you don't have to travel far to find semi-precious gems here in North Carolina. The Carolina Portable Gem Mining Company can come to you and allow your guests the opportunity to discover their own treasures.