Family Favorites Party Package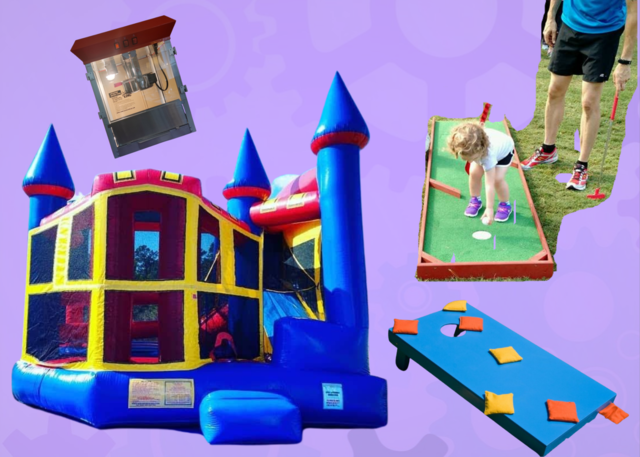 Monitors: 2
Outlets: 1
Age Group: ALL
Description
Family Favorites Party Package

Favorite Party Package Rental
Look what's included in this rental:
3 Portable Mini-Golf Playing Boards plus safety putters and no-bounce balls

Cornhole Set with Regulation Bags

Combination Bounce/Slide Unit

Popcorn Machine

Popcorn Bags for 50 servings

Popcorn Packs to make 50 servings
Family Reunion Party Games
Entertain the entire crowd with a package designed for a fun day with friends and family. It is so important in this fast-paced world to take time to slow down and reminisce about the "good ol' days". Give technology a break and play a game together like mini-golf or cornhole. Catch up on what's important while watching the kids jump around the bouncy castle. The Family Favorites Party Package is perfect for a small company picnic where you and your co-workers are taking a break from the daily grind to get to know each other and your families. Family reunions are a great annual tradition that brings multiple generations together to connect and the Family Favorites Party Package offers activities that young and young-at-heart can enjoy.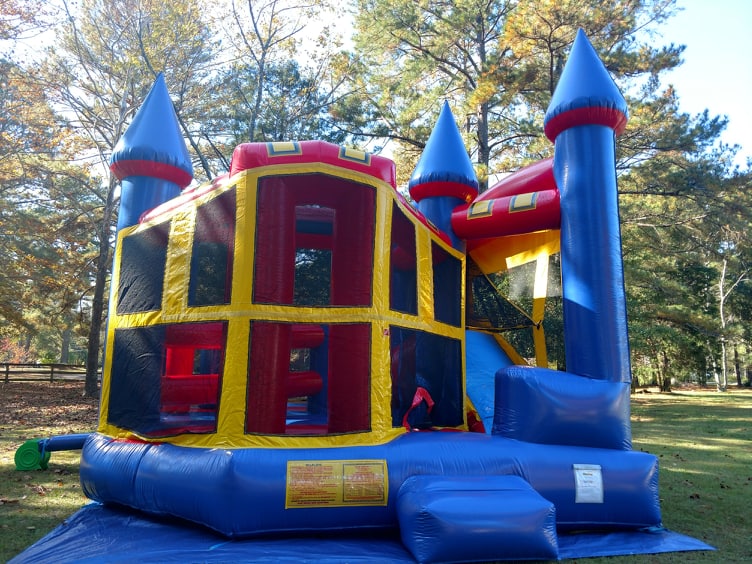 Kids will stay entertained for hours while jumping in the Padgett's Palace combo bouncer. What we love about this unit is that inside are elements designed for active play and interaction. Kids will play hide-and-seek inside behind the various pop ups and crawl overs inside. A soft ball can be used inside to shoot some hoops in the built in basketball goal! Many times we hear the kids playing tag and trying to escape "it" by climbing up the steps to the built in slide. Parents also love how open and spacious this unit is with the vaulted ceilings and abundant netting to keep the kids safe inside but also allow air flow. The Padgett's Palace is a fully enclosed play system that will be the hit of the party with the kids!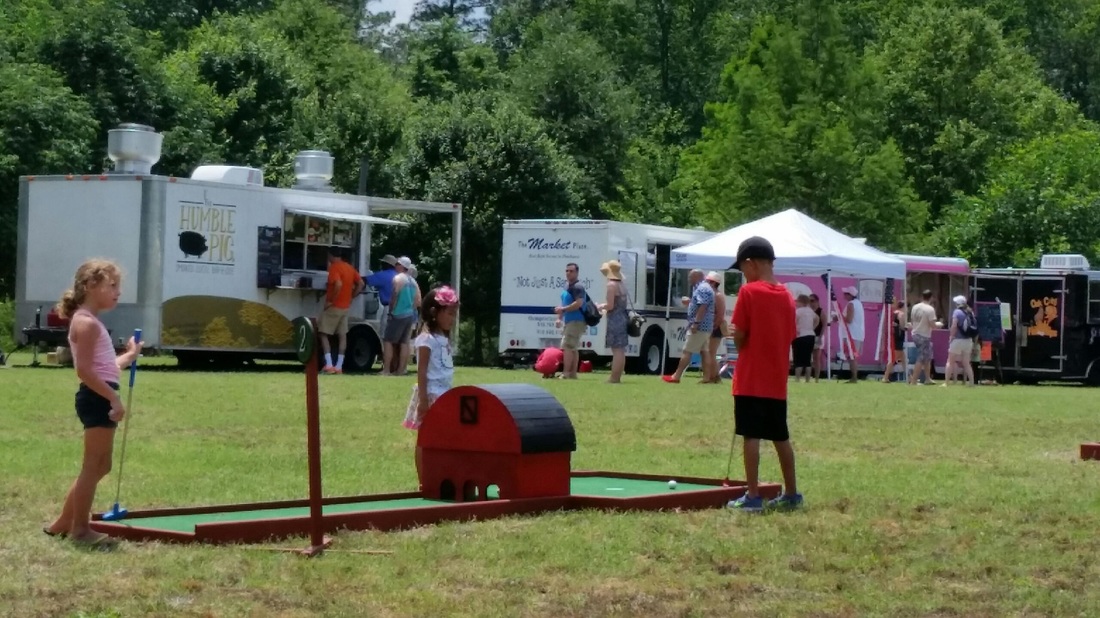 Mini-Golf has been around for more than 100 years but still remains an ever popular game with all ages. The Family Favorites Party Package comes with 3 holes of golf, safety putters and balls to be able to put together small groups to play. Usually, teams of about four players will play together with each team responsible for keeping track of their overall score. If there are quite a few attendees at your event you will love the fact that this game allows such a large number of people to play at once. Remember, game is won by the least number of times it takes to get the ball in the hole! Whether you keep score or not it is still fun to play. Wouldn't it be fun if you had some "awards" printed out to give to MOST NUMBER OF TIMES TO GET THE BALL IN THE HOLE, HOLE IN ONE, MOST UNUSUAL PUTT.