Pong Golf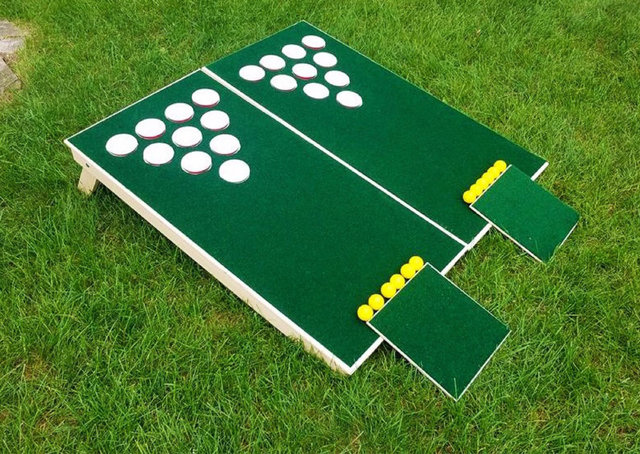 Setup Area: Indoors or Outdoors
Monitors: 1
Outlets: NONE
Age Group: 21+ if playing with alcohol
Description
Yard Game Rentals: Beer Pong Golf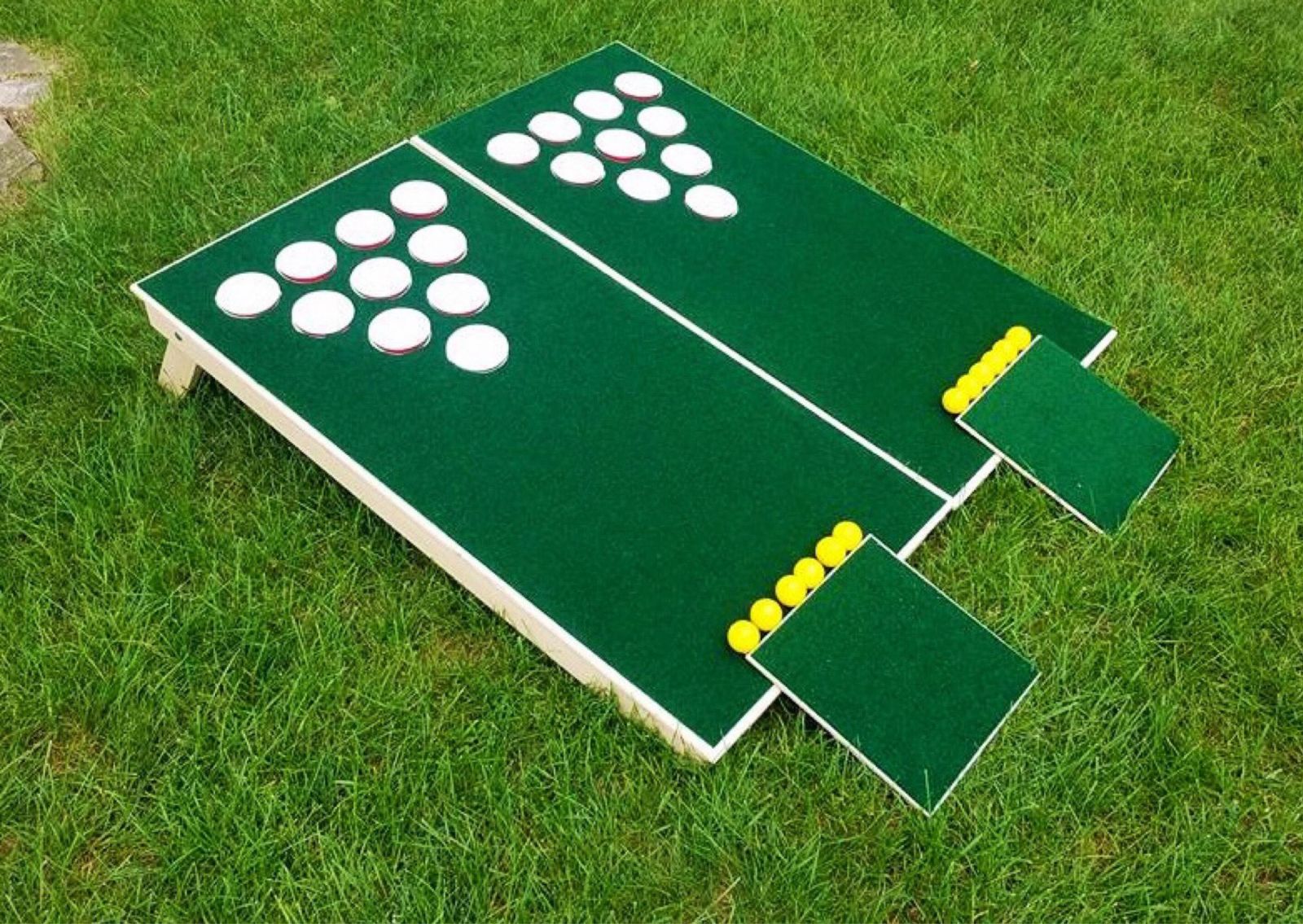 Step up your next tailgaiting event with Beer Pong Golf
If regular beer pong has gotten too easy for you, then there's a new game in town that combines the best of beer pong, cornhole, and golf into one: Beer Pong Golf! This insanely fun hybrid game puts your aim, accuracy, and golf swing to the ultimate test as you try to swing a golf ball into one of the nine cups.

The game involves two cornhole boards, golf balls, and a golf club. But instead of the normal holes in the cornhole boards, there a beer pong pyramid of 10 Solo cups per board. The rules of the game are esentially the same as with beer pong: Players takes turns to attempt to chip a golf ball into the opposing player's cup. When a player sinks a shot, the opponent drinks the beer.

Now of course, you don't have to play with beer. So please feel free to substitute whatever beverage appeals to your crowd into the cups. Remember, the point is to have fun so whatever beverage you choose for the cups is second to the great time and laughs this game will bring to your next company picnic, tailgaiting event, or backyard cookout.

Your Beer Pong Golf playing board rental will come with two boards, a bag of practice balls and two wedges. For a complete golf themed event add on a Hole In One challenge mini-golf playing board or even an entire nine hole mini-golf playing course. These game boards can easily be the hit of your next event whether it is outdoors or indoors. Don't forget to add on tables, chairs and concessions to make it a complete event for your guests.