Diamond the Unicorn
Actual Size: 90 Pound Weight Limit for "seated" photo shoots
Setup Area: Carolina Fun Factory Farm in Carthage NC
Outlets: 0
Age Group: 2+
Monitors Required: 1





$299.99

Please call to order

Unicorn Pony Rental: available for photoshoots
Available EXCLUSIVELY at Carolina Fun Factory farm location in Carthage NC on Tuesday, Wednesday, Thursday.
Not available when temperatures are greater than 80 degrees.
$299.99 for 1 hour
Unicorn Rental in NC
We are proud to present Diamond the Unicorn for your consideration to hire a unicorn for your unicorn-themed photo shoot. Diamond is a beautiful pony with his all cream-colored coat and sparkly, crystal blue eyes but what makes him even more beautiful is his gentle personality.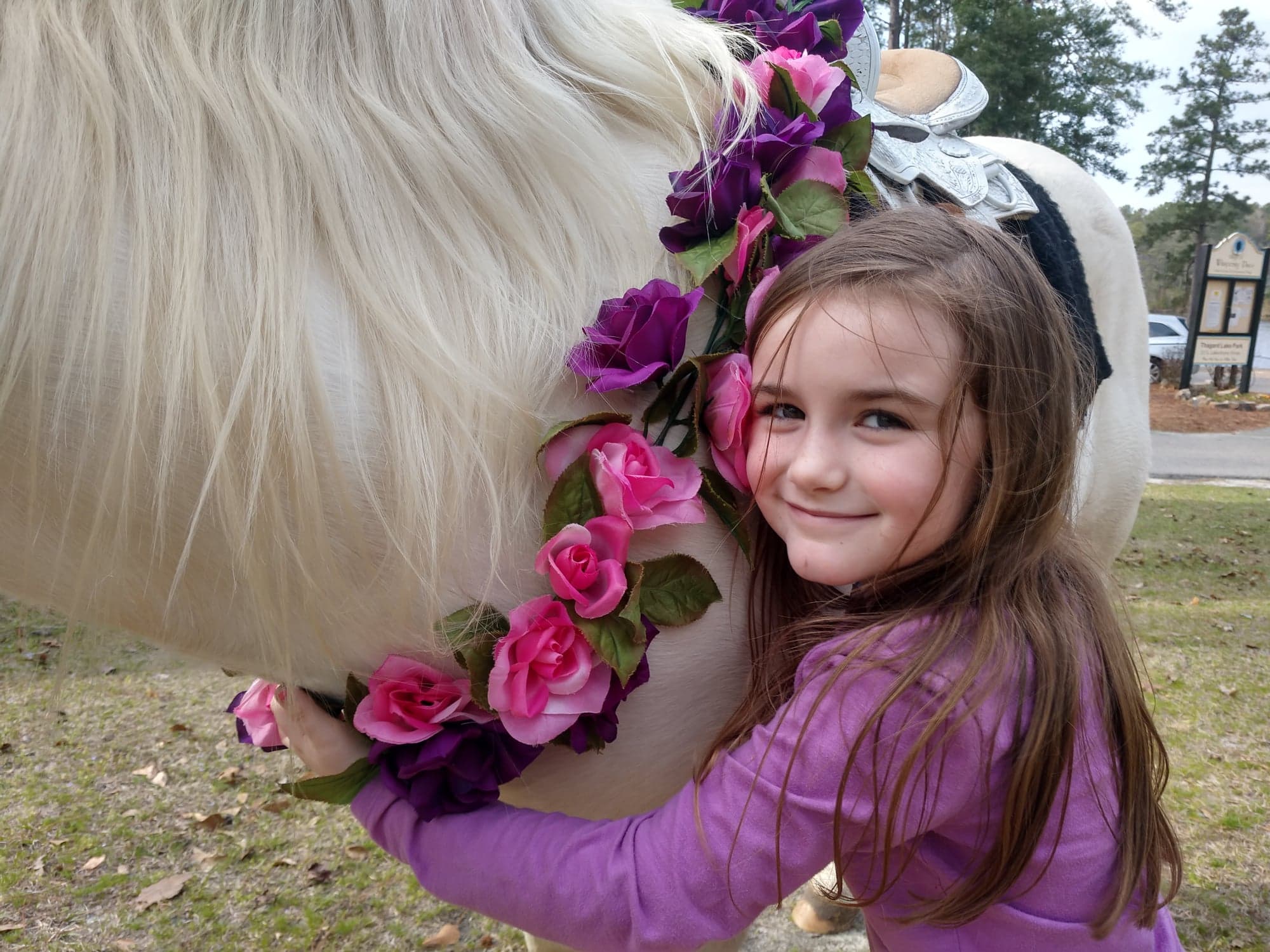 Rent Unicorn for Photo Shoot NC
If you're looking for a Unicorn Photo Session with Diamond, then please feel free to give us a call. If you're a photographer looking for a unicorn for a photoshoot for a more diverse clientele then Diamond the Unicorn perfect fit. You will love the fact that his white leather halter is easy to remove from your final image designs and the acrylic horn has touches of glitter in it to catch the sun and make it naturally sparkle. The acrylic horn also appears to glow from within as it catches the sunlight. If you're looking for a place to have a unicorn photoshoot in the central NC area then your search is over. Our beautiful 22-acre farm located in Moore County, NC is a magical place for a magical unicorn experience.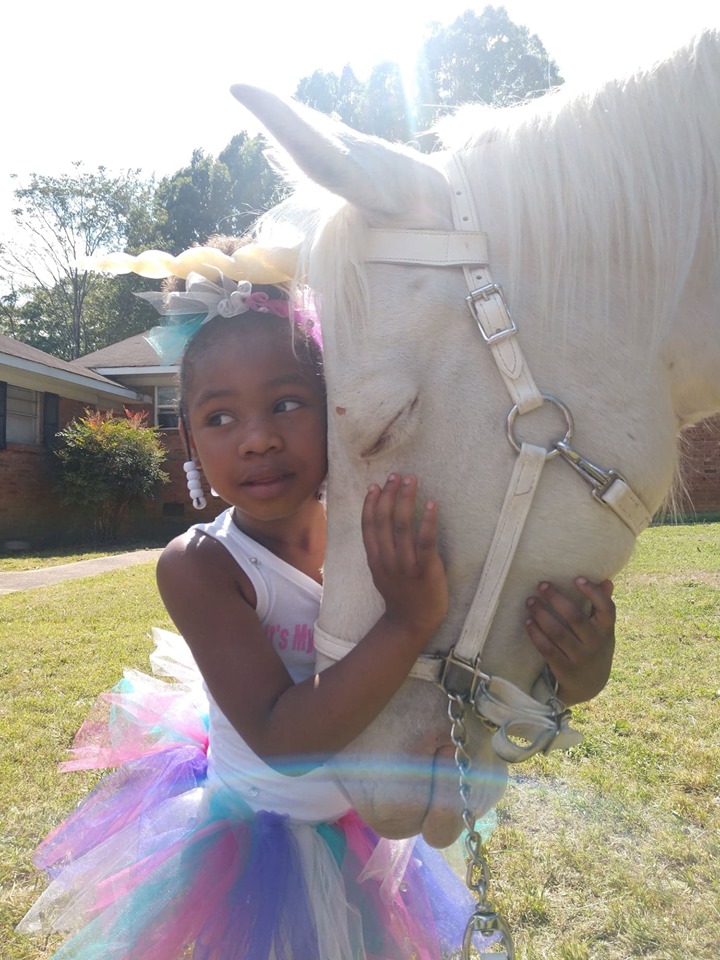 Real Unicorn Rental
Diamond the Unicorn is part of our Carolina Fun Factory family, and really seems to enjoy his job! We make every effort in our love for Diamond the Unicorn to take care of his needs before we ask him to take care of yours. His costume is thoughtfully designed for his comfort and for your child's safety.
Diamond has a custom-made pearly white acrylic horn with embedded glitter accents. The "horn" mysteriously stays in place by being attached to a browband which is part of the halter. The horn does not harm or bother Diamond but it is made of a harder acrylic material so caution is needed to be exercised to not stand near the head. Diamond wears a wreath of pink and purple roses around his neck. For photoshoots, Diamond appears with no saddle as a photo-op subject.