Toxic Party Package
Outlets: 7
Age Group: best for middle school and up
Monitors Required: Toxic Meltdown comes with staffing for 1 hour...each additional piece requires its own staffing




Toxic Interactive Party Package
Interactive Toxic Game Event Rental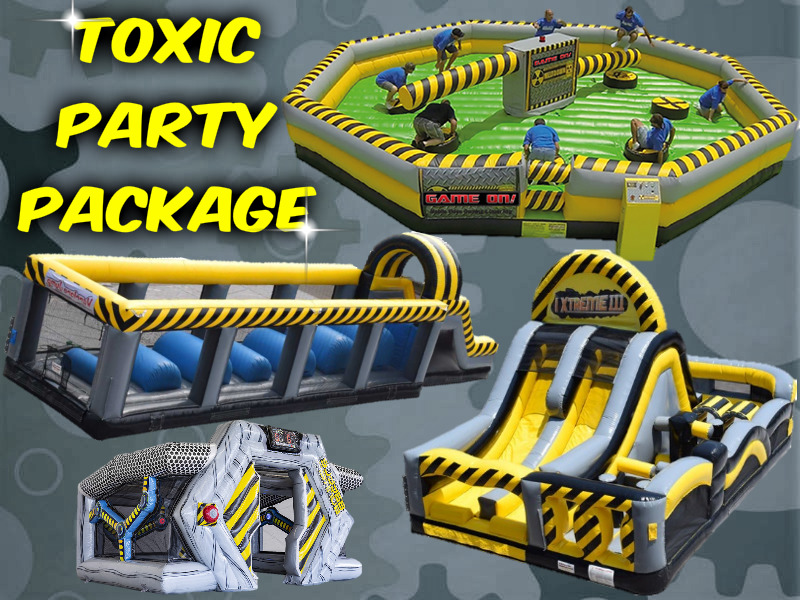 Toxic Themed Party Games for Teens and Adults
Carolina Fun Factory presents the famous Toxic Party Package for your next competitive event. This 3-Hour Package includes our most popular interactive event rentals geared towards the teen through the young adult crowd. If you need this package for more than 3 hours then each additional hour is just $200.00 per hour. This package is the perfect After-Prom Package, College Event Package, Corporate Event Package, or even a great combo for school field days. All of these items incorporate everything competitive in the very popular Toxic theme that screams interactive fun. Your guests will love the fun they have with this event party package and you will love the ease of getting your event entertainment planned out with the click of a button. Easy to order and even more fun to play these fun teen party game favorites:
8 Competitors Compete on the Toxic Meltdown Game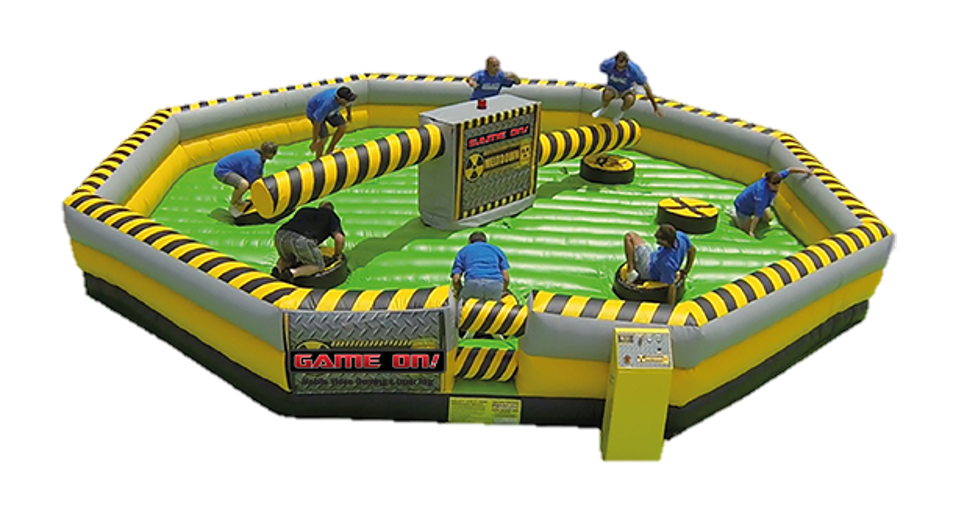 An interactive event calls for a competitive and interactive game that will allow the most players to compete at one time. When you have a crowd of teens and young adults who are ready to play then you do not want the fun to slow down because of long wait times. Teens and college-age adults are looking for experiences that are fun and memorable and that is exactly what you will give them with this high-energy inflatable mechanical game in high energy toxic colors. Requires three electrical outlets on three separate circuits within 100 feet of set up area. This game is a staffed attraction that is professionally set up and operated.
Battle Bunker Interactive Light Challenge Game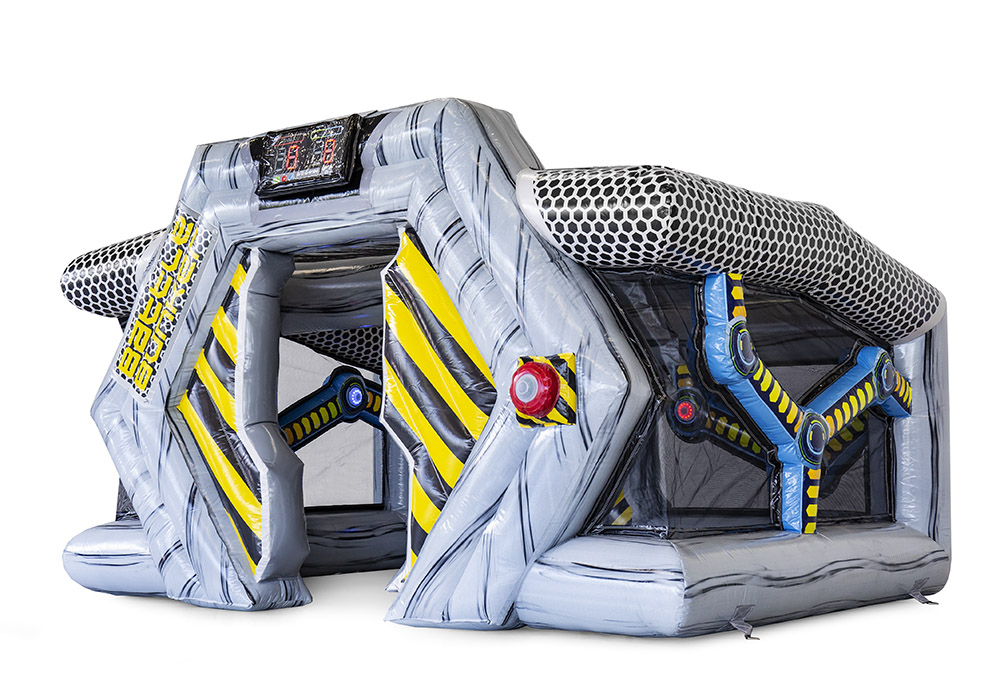 The lights and sounds of the Battle Bunker game will add to the fun and interactive challenge for your event. An important element of your event will be creating an event where guests feel like they had an exciting experience that they want to talk about with their friends. As an event planner for after-prom events for teens or campus events for young college adults, you want to see this age group having a fun time. The Battle Bunker game incorporates the tech feel that appeals to this age group but also has a physical aspect that gets guests off their seats and on their feet to chase the light in this interactive party rental game. Requires one electrical outlet on a separate circuit within 100 feet of set up area. This game is a staffed attraction that is professionally set up and operated.
Warriors Jump Interactive Challenge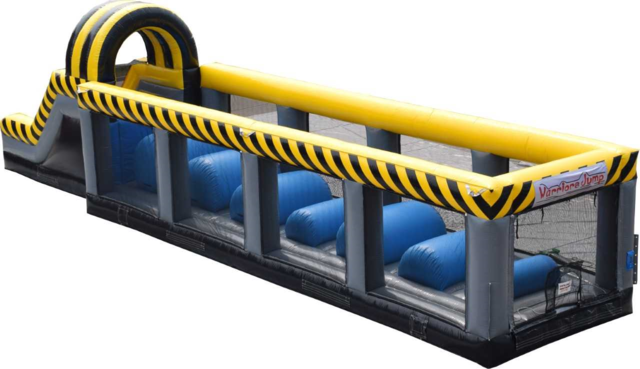 Most teens and young adults are familiar with the American Ninja Warrior show on television. Requires adult supervision and two electrical outlets on two separate outlets within 100 feet of set up area.
iExtreme III Event Games Obstacle Course