Pony Carousel Wheel
Actual Size: 30 feet by 30 feet in diameter
Setup Area: Level area free from holes or uneven ground. Grass or dirt required. Additional charge for setup on concrete/asphalt.
Outlets: none
Age Group: Riders 90 pounds or less. No riders under 1 year old. Riders 12 and under only.
Attendants: 2




Pony Carousel Rental: Pony Rides for Special Events
Price is for up to 2 hours ($1399.99 for up to 2 hours) each additional hour $250 per hour.
Pony Rides for Special Events
With one call to Carolina Fun Factory we can arrange to have beautiful, well groomed and well behaved ponies at your special event. Our staff is knowledgeable, friendly, professional, experienced and attentive to safety. You can expect equipment that is well maintained, ponies that are well trained and behaved, staff members who are polished and professional from start to finish.

Whatever your reason for including a pony ride in your event, you can rest assured that our ponies are healthy and happy. They receive all required vaccinations, and veterinarian inspections.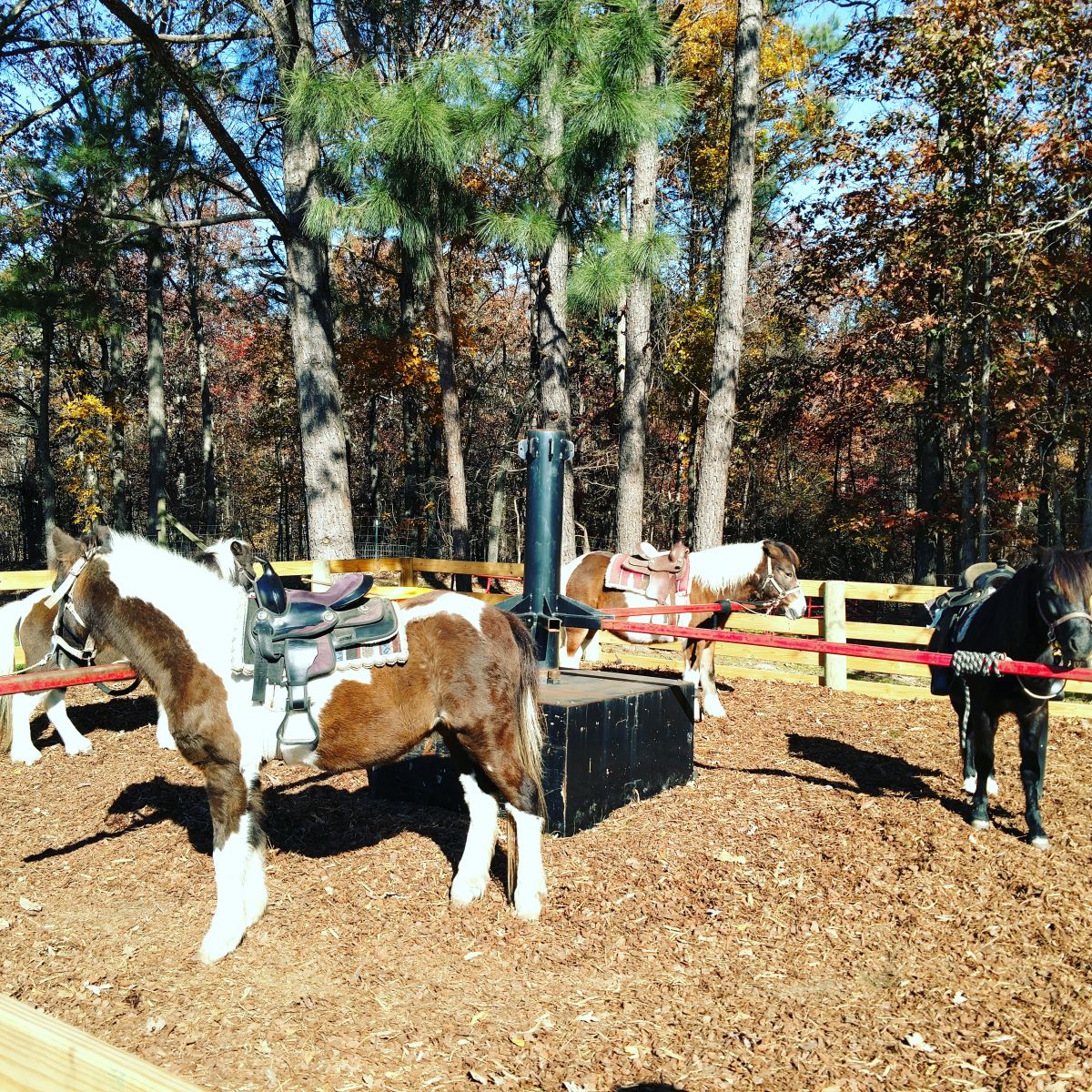 CUSTOMER REQUIREMENTS
For large events dogs, even on leashes are not allowed within 30 feet of the pony ride area.

Please plan a ride area away from inflatables, grills, trampolines, and other busy activities.

Pony Rides require level ground that is free from any holes, trip hazards and low overhanging branches.

Space required for set up is no less than 30 feet by 30 feet.
Pony Rides should be set up on grass or dirt.
Additional charge for shavings will be assessed for setting up on concrete.
Pony rides can NOT be set up on rocks.