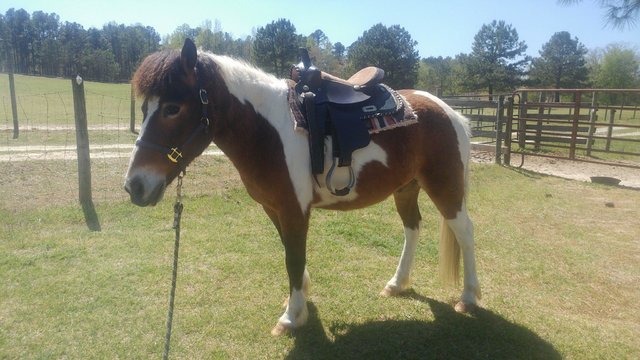 Large Pony - Weight Limit 90 pounds
Large Pony - Weight Limit 90 pounds
When planning for a party with a mixed-size group of riders a large pony can handle most riders. You will want to select a pony that can carry the weight of the heaviest expected rider within that pony's weight limit. While a large pony can carry smaller riders, a small pony can not carry larger riders. Many hosts will rent BOTH a large pony AND a small pony to make sure that no one is left out of the fun!
CUSTOMER REQUIREMENTS
Please keep dogs inside for the duration that the pony is present on the premises.
Please plan a ride area away from inflatables, grills, trampolines, and other busy activities.
Pony Rides require level ground that is free from any holes, trip hazards.