Inflatable Velcro Wall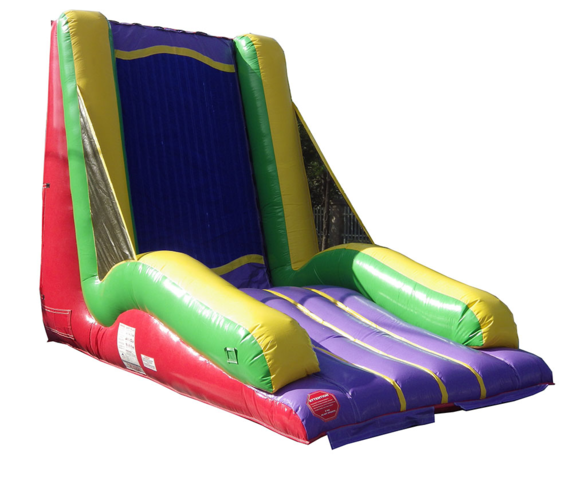 Setup Area: 30L x 25W x 11H
Actual Size: 22L x 17W x 9H
Monitors: 1
Outlets: 1
Description
Inflatable Sticky Wall Rentals

Inflatable Sticky Wall Rentals have been a classic event activity for decades. You may even remember putting on the suit made of the "hook" fiber so you can see how high you can propel yourself onto the wall made up of the "loop" material and then hang suspended as you defy gravity.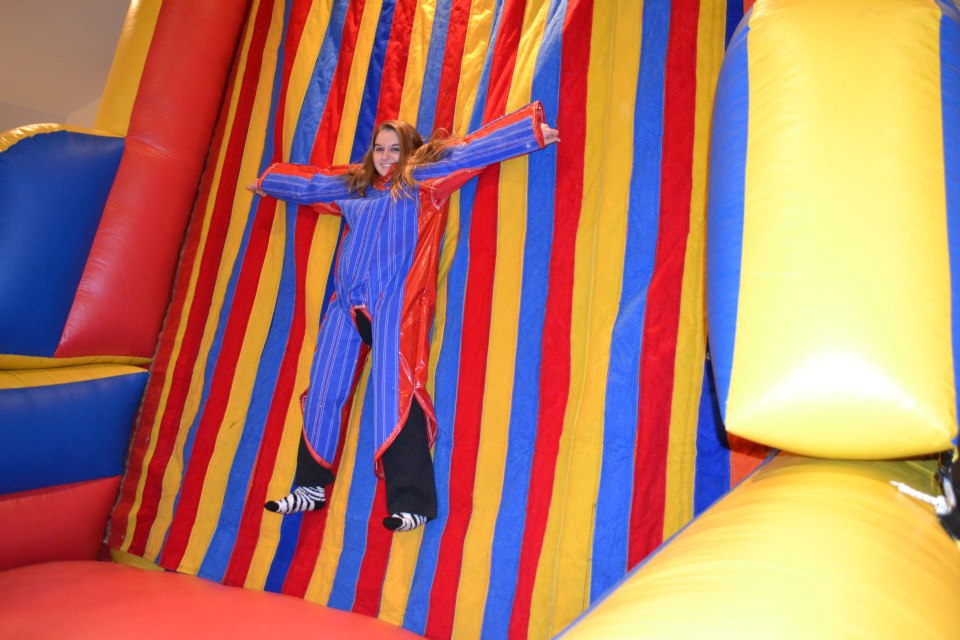 Velcro Wall Rentals
A velcro wall rental is fun for everyone and definitely makes for some great photo opportunities and stories after the party is over. If you're wondering why you should have an inflatable velcro wall rental at your next event then read more...
Rent Inflatable Velcro Wall
Your Inflatable Velcro Wall rental will come with different sized suits to allow children, teens and adults to experience the fun. This makes the velcro wall rental a great activity that the whole family can enjoy. "The family that jumps on a velcro wall together, sticks together!" could be said but this game is designed with safety in mind that one player at a time should be jumping. The inflatable velcro wall allows for a large group of guests to have a turn sticking themselves to the velcro wall and you can easily get 30 players per hour through the line because you will have two guests getting suited up in the "hook" jump suits while one is taking their turn. Depending upon the number of jumps you give per player you will move your line pretty quickly.
Velcro Wall Rental for Parties
If you're tired of the same old birthday party then here's an idea that will have them jumping for joy! Who can jump the highest? Who can stick to the velcro wall in the most hilarious position? Kids love to be active and do things that are fun and make them laugh. Instead of sitting around playing the same old video games or watching guests sit around just glued to their phones, why not organize a party that encourages silliness and laughter, then they can use their phones for hilarious pictures and collecting pictures of having a fun time together. A velcro wall party is Instagram-worthy and will have guests talking and sharing for years about how much fun they had.
"Great friends stick together through the ups and downs."