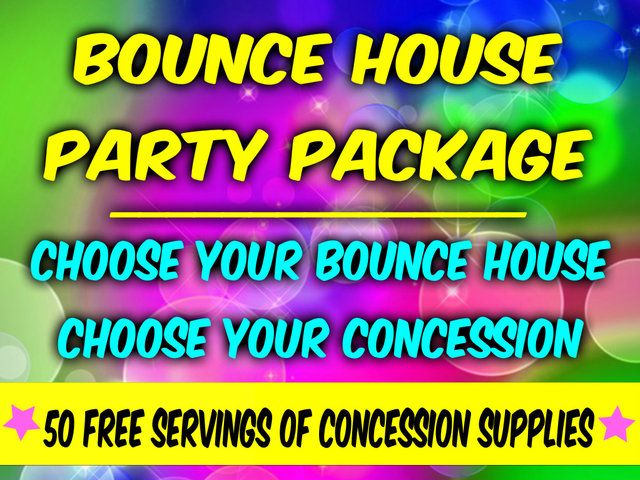 Create Your Own Bounce House Party Package
Outlets: 2
Age Group: ALL
Attendants: 2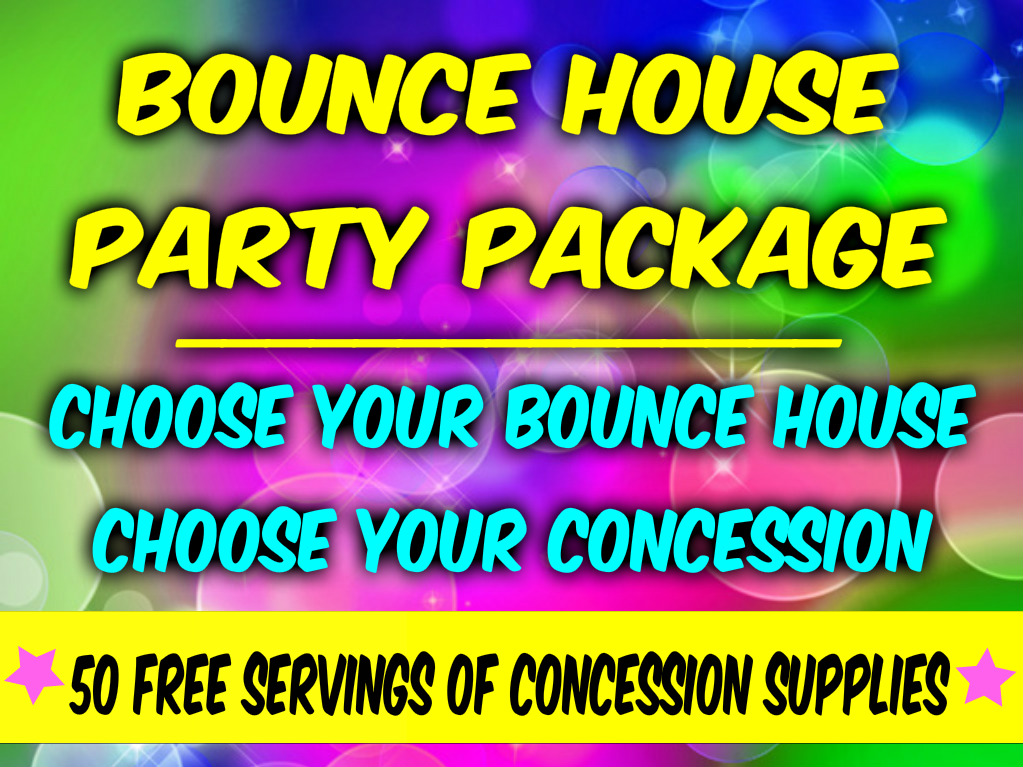 Many party planners enjoy the convenience of our pre-made Party Packages. Some party planners enjoy being able to customize a party package which is why the Bounce House Party Package is so popular. You will receive the same great savings as in our other bounce house packages that include a concession but this time you get to create it!

Look what all is included in this rental:
Basic Bounce House of YOUR choice!
Commercial Concession Machine of YOUR choice!
50 FREE servings of concession supplies that YOU get to choose!
Keep for Up to 5 HOURS!
(Party Packages are already designed with your budget in mind. No other discounts or coupons apply. While Supplies Last!)
---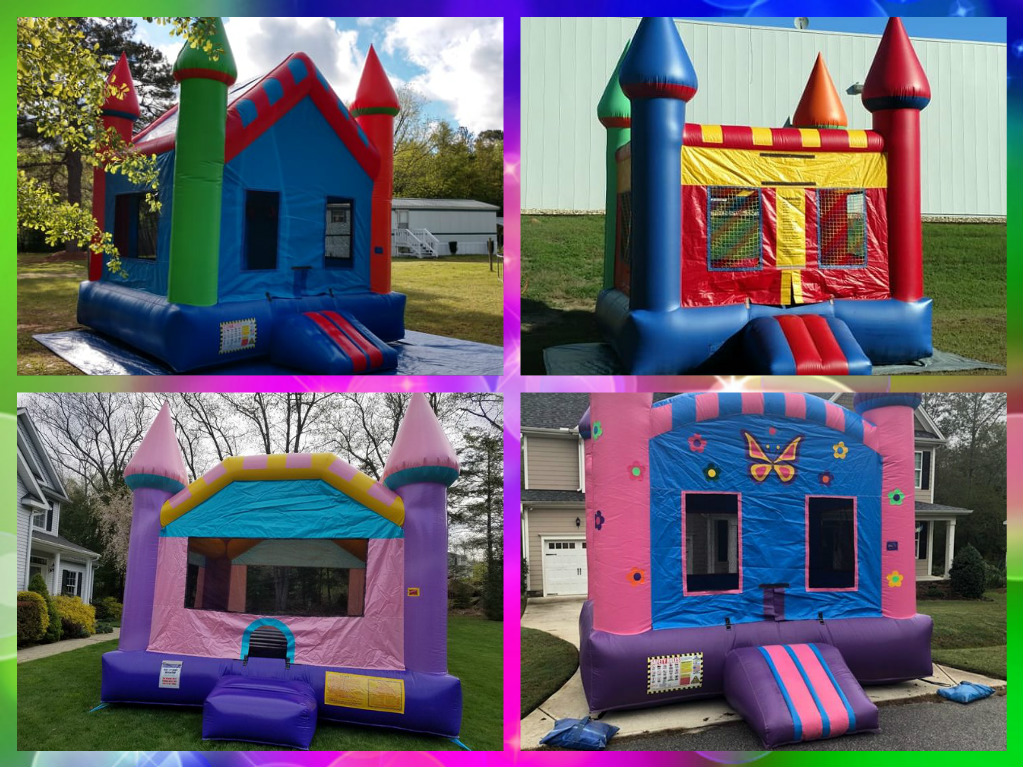 Kids will enjoy a good time while you enjoy the ease of putting together a fun party that doesn't break the budget! You get to choose from our great selection of clean and cheery basic bounce houses to include primary colored boucers, a butterfly jumper, a gorgeous glittery jump castle, and for those indoor or short on space events...our popular fun sized jumper. This is your 'party in a box' to keep the kids entertained and full on delicious movie-quality popcorn. What more could any party planner want than fun, food and savings!

Once you've selected a clean, bright and cheery bounce house then you will select which concession machine will make your party great! You may choose from a popcorn machine or a snow cone machine or a cotton candy machine. You won't go wrong with whichever high-quality, clean machine you select. You can trust that we take meticulous care after each rental to clean the machines both inside and out so they are ready to serve your guests with nothing but delicious goodness.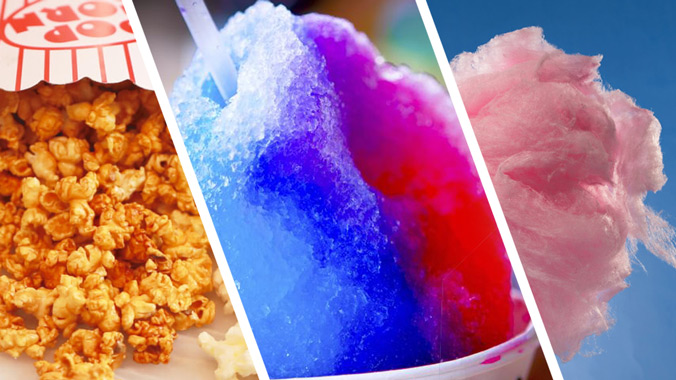 You will need to have an adult to operate the concession machine for your event because there are moving parts, but don't worry....it's super easy to do! We even include a handy instruction sheet that will guide through how to make the yummiest treats your guests will rave about. All that is needed from you besides a helper to operate the machine is a table, a nearby outlet on its' own circuit and some hungry guests! If you don't have a spare table then don't forget to add one or more on plus any additional chairs that you may need.