Carolina Castle Water Combo Bouncer with pool
$274.99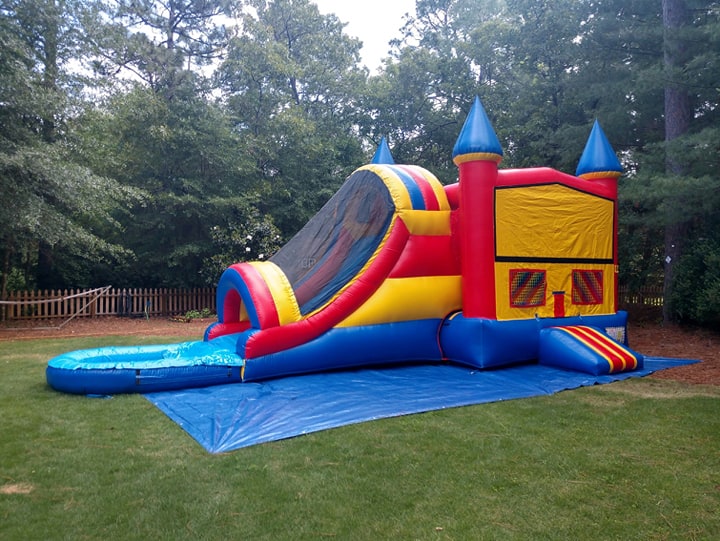 The Water Castle Combo Bounce & Slide Combo in primary red, blue, and gold colors offers the very best in entertainment to your guests. Inside the bounce house is plenty of room to jump while the slide will provide a fun exit to the pool waiting below. The "castle" theme fits both boy and girl parties equally well. Don't forget to add on your favorite Fun Foods to really take your party to the next level!
---
Requires a workable water spigot no further than 100ft. from set up location

Requires a quality water hose no less than 100ft in length pulled to setup area before arrival.

Requires a three-prong electrical outlet within 100 feet for blower power.

Requires level ground with no overhead obstructions such as power lines or tree limbs.

SAFETY RULES

ADULT SUPERVISION REQUIRED AT ALL TIMES

No sliding head first, rider should be seated on their bottom, arms folded across chest and slide down feet first.
No double sliding on any single lane slide
Pool area should be clear before next person slides down.