Choo Choo Trackless Train Party Rental Package
Setup Area: Train can operate on any level surface. Sorry, but we are not able to operate train on busy roadways or deep soil. Train can be operated outdoors only.
Outlets: 1
Age Group: ALL
Attendants: 1




Choo Choo Party Package
Train Themed Party Rentals
Thomas the Train Theme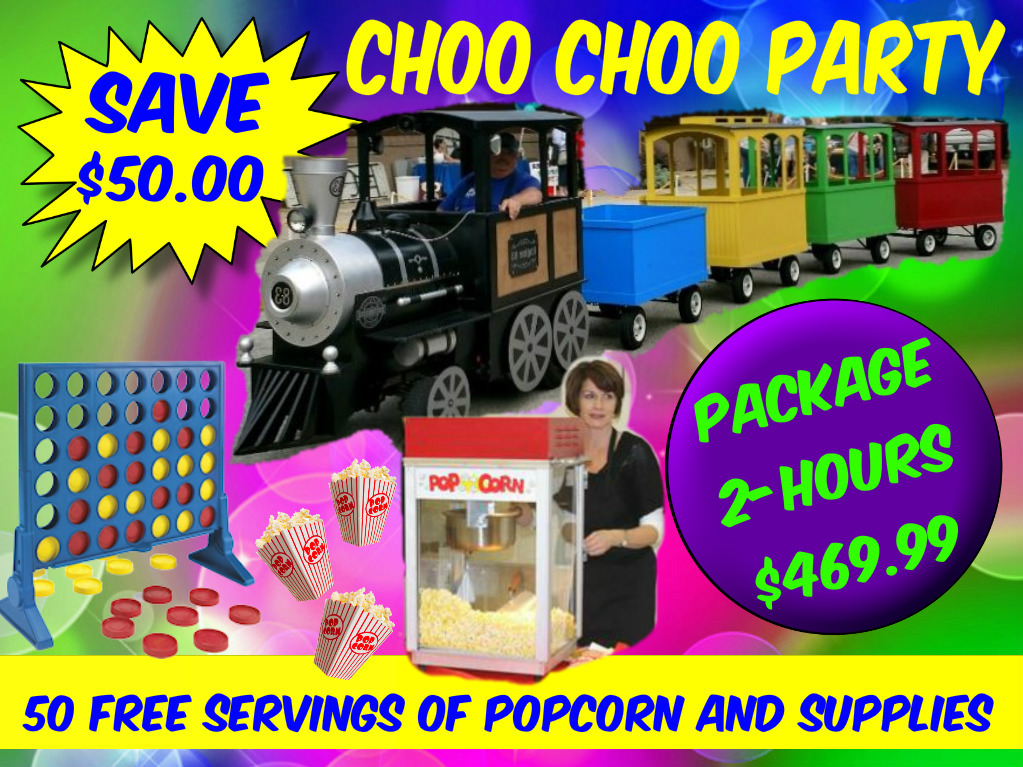 Specifications
Pricing
Rate is for up to 2 hours.
Additional Time
Each additional hour is just $100.00
Train Occupancy
4 riders per car or max weight of 800-lbs per car
What's Included
Carolina Family Express Train
4 train cars
Trained Operator
Railroad Crossing Sign
Giant Connect Four Game
Popcorn Machine
50 popcorn servings
Customer Requirements
Train
Level, firm surface away from traffic.
Volunteer to assist guests as they enter/exit train cars.
Popcorn Machine
Table
Electrical outlet
Extension cord
Trash can
Adult supervision
Giant Connect Four Game
Adult supervision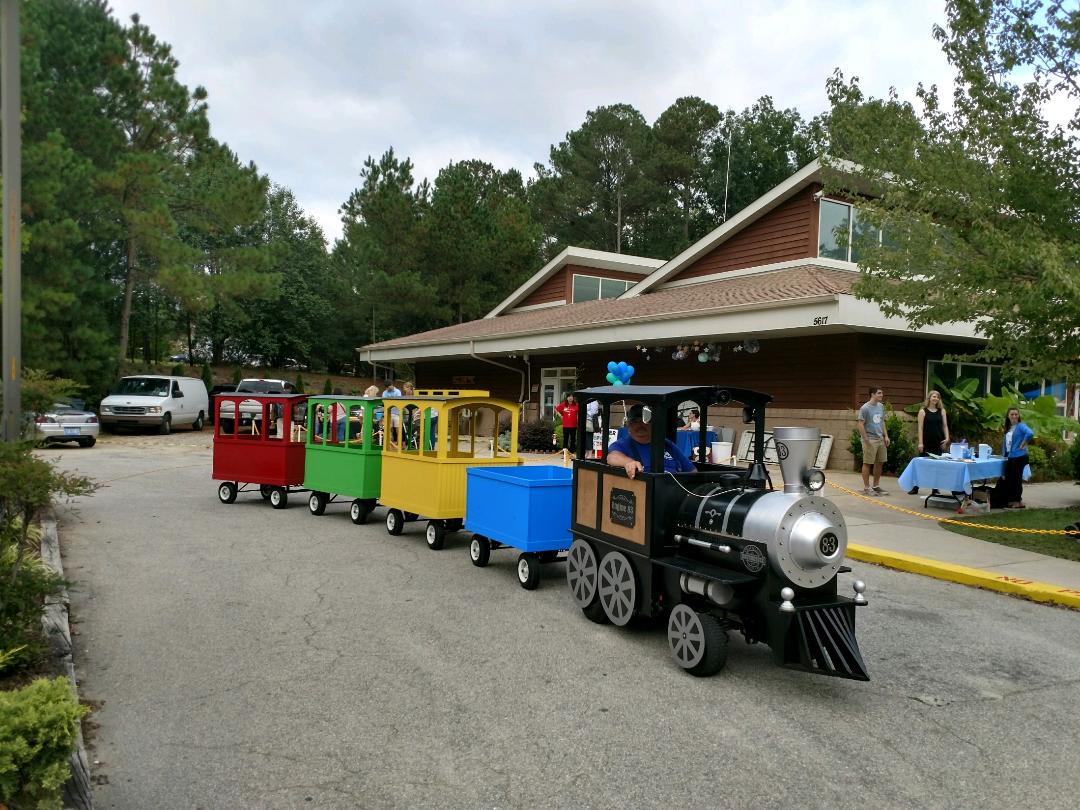 All Aboard for a good time with the Choo Choo Party package from Carolina Fun Factory. A trackless train rental will be the highlight of your event that guests will be talking about for years to come. Imagine how thrilled your guests will be to receive a fresh hot bag of delicious popcorn then board the train at the Railroad Crossing station to take a ride. The Carolina Express Trackless Train will also surprise and delight riders and bystanders with its realist train sounds, authentic horn and the clanging bell. As evening approaches the light on the front of the train lights the way and the soft glow of lighting inside of the train cars will allows passengers to collect their items and safely enter or exit their car. Awaiting passengers can enjoy a game of Giant Connect Four as they talk and spend time together enjoying your event.

The possibilities with the Choo Choo Party Package are endless. Event planners love how easy it is to get everything in one place with the Choo Choo Party Package. Whether you are planning a birthday party centered around a Thomas the Train theme or you are planning a company picnic for hundreds of guests you will find the accommodations of this party package to fit your needs. The Carolina Express Trackless Train make a wonderful addition to your Christmas events decorated in lights as guests enjoy a cozy ride on the Polar Express. Don't forget to add on a Hot Chocolate Bar to your reservation and make it an event that guests will look forward to year after year.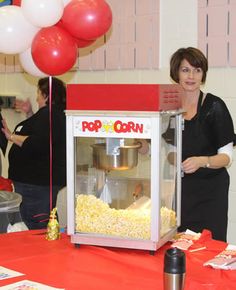 Don't you agree that nothing beats the smell and taste of fresh popped buttery popcorn? Popcorn has been served at many events over the years and is such a nostalgic food that most people love. While your guests are enjoying the train ride they can enjoy this snack food to help keep hunger at bay. We love the popcorn machine because it produces so much yummy popcorn in such a short amount of time and reduces the time that guests have to wait in line. The popcorn machine is designed to keep all of the kernels moving while they heat so the most amount of popcorn can be produced from the All-In-One bag. This reduces wasted product and keeps cleanup to a minimum as there are very few wasted kernels of corn. You will love the convenience of the tall warmer that allows your guests to see the delicious popcorn as they approach. When you are ready to serve up a bag of popcorn just open the doors and scoop out what you need. The popcorn machine is one of our most popular concession rental machines because it is so easy to use and can serve so many guests so quickly.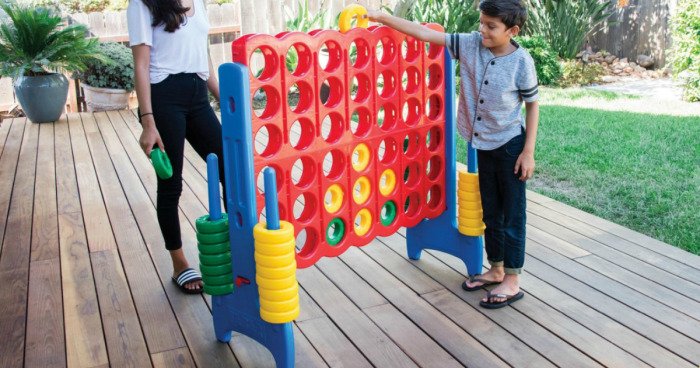 Guests of all ages will enjoy this popular game first produced by a popular toy manufacturing company to be a table top version. If you enjoyed playing the table top version then you will absolutely love playing the giant version! Plus it makes so much more sense to have a giant game at an event so people can see how much fun it is. Two players can challenge each other by choosing to be either "green" for the green discs, or "yellow" for the yellow discs. The goal is to get four of your colored discs in a row before your opponent does. Of course you take turns putting in your discs, so you could even allow teams to play each other and make it a team building game called Connect Four Relay . To do this you would divide your group evenly on both sides of the game. Then, one at a time, a player from each side would come up and insert their disc. The team who gets four of their colored discs all in a row is the winner! Try playing Connect Four Relay at your next event and see the friendly competition heat up!

If you're ready to make your reservation for the Choo Choo Party Package simply select the date that you are hosting your event. Then select the start time and the end time of your event. You don't pay for the time it takes the Choo Choo Party Package to get set up and taken down so just tell us the actual time of your event. The rest of the ordering process is very simple and self guided but of course please call our office if you have any questions or need assistance. We are here to help you with your event planning and make it as easy and stress-free as possible.