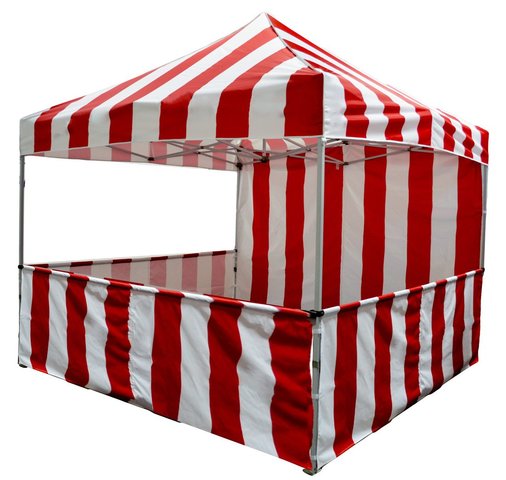 Carnival Game Booth Rental
Actual Size: 10ft X 10ft
Setup Area: 10ft X 10ft
Outlets: 0
Age Group: ALL




Carnival Game Booth Rental: Rent Canopies for Carnival Games and Concessions
Come one and come all to the greatest show on earth - Your event hosted at your location and featuring the classic red and white striped carnival colors and announce to your guests that they are stepping on up to a great time.
Rent Red and White Striped Canopy for Carnival Themed Parties and Events
Add to the excitement of your event by having guests step up to play a game under a red and white striped canopy. When rented as a carnival game booth rental then you will be able to incorporate our fun carnival game rentals under the carnival tent. If you are providing prizes for the winner of the game then those can easily be displayed under the carnival game booth and visually entice guests to come up and participate in playing the game. Usually we recommend no more than two games per canopy.The uses of these carnival tents are endless and can be used at a birthday party to cover the party food or as a seating area for guests to eat and socialize. You can also add canopy lights if your party or event will extend past dark and the colors of the red and white striped carnival tent will pop even more. Of course if you are hosting a carnival themed birthday party or event then this is an easy way to announce the theme with the classic red and white colors of this cute pop up canopy.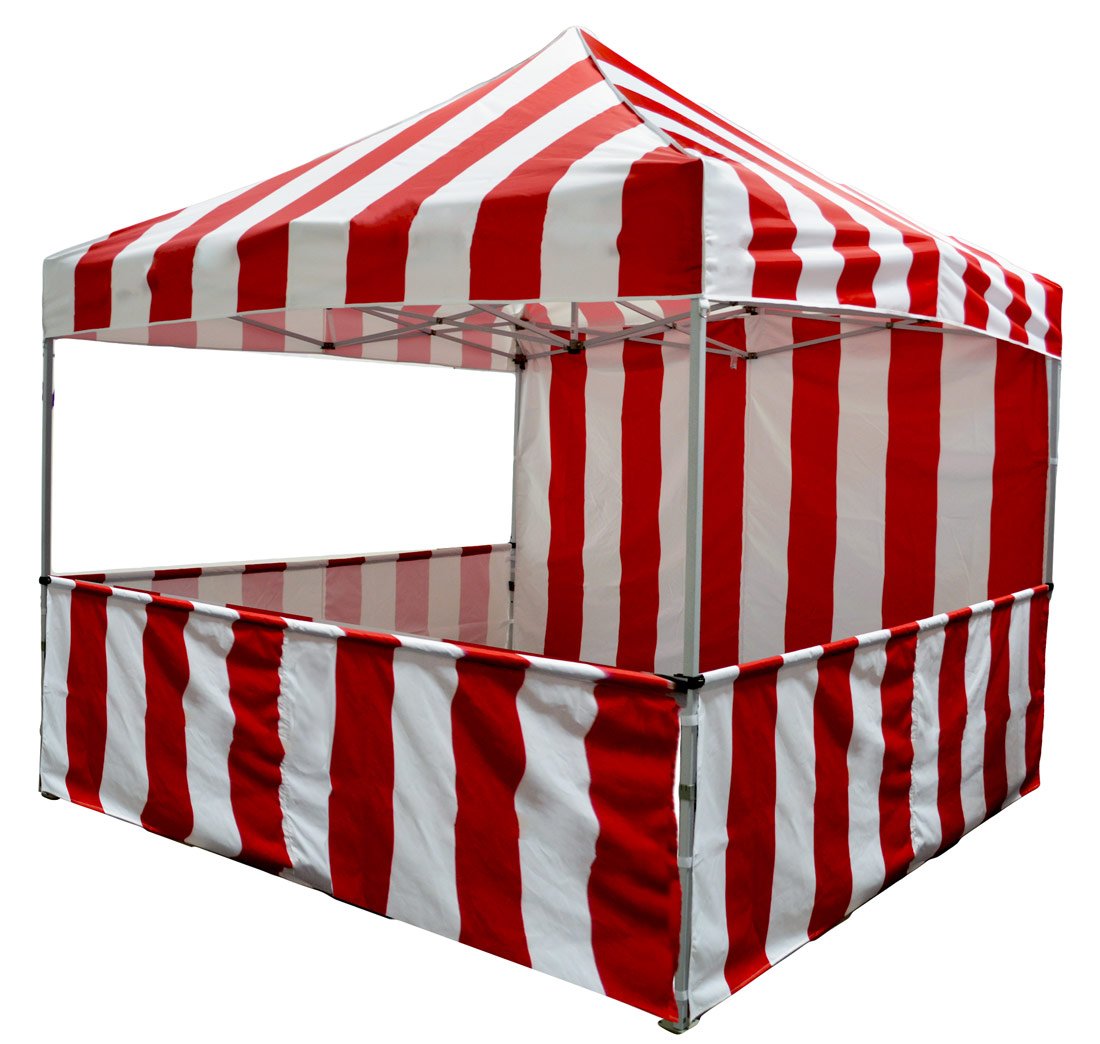 Rent Canopy for Carnival Games and Concessions
The heavy duty construction of the carnival game booth allows it to be set up either indoors our outside. The red and white striped top of the carnival tent provides not only a colorful attraction for your event but also protection to the person staffing the attraction from elements such as sun, wind, or misty rain. Surrounding the sides of the canopy are red and white striped half walls which keep the players from entering the area and also keep the game contained to the carnival booth. These half walls can be removed strategically to allow as much access as you wish to the area beneath the tent. Rent a canopy for carnival games or concessions at your next event and watch to see the dramatic difference as more of your guests will enteract around these eye catching canopies. If you are selling concessions at your event then these carnival booth rentals are pretty much a must have item as you want to attract people to come purchase your product. The carnival booths look so good lined up in a row and provide such a pop of color.