Parties On The Farm
Parties on the Farm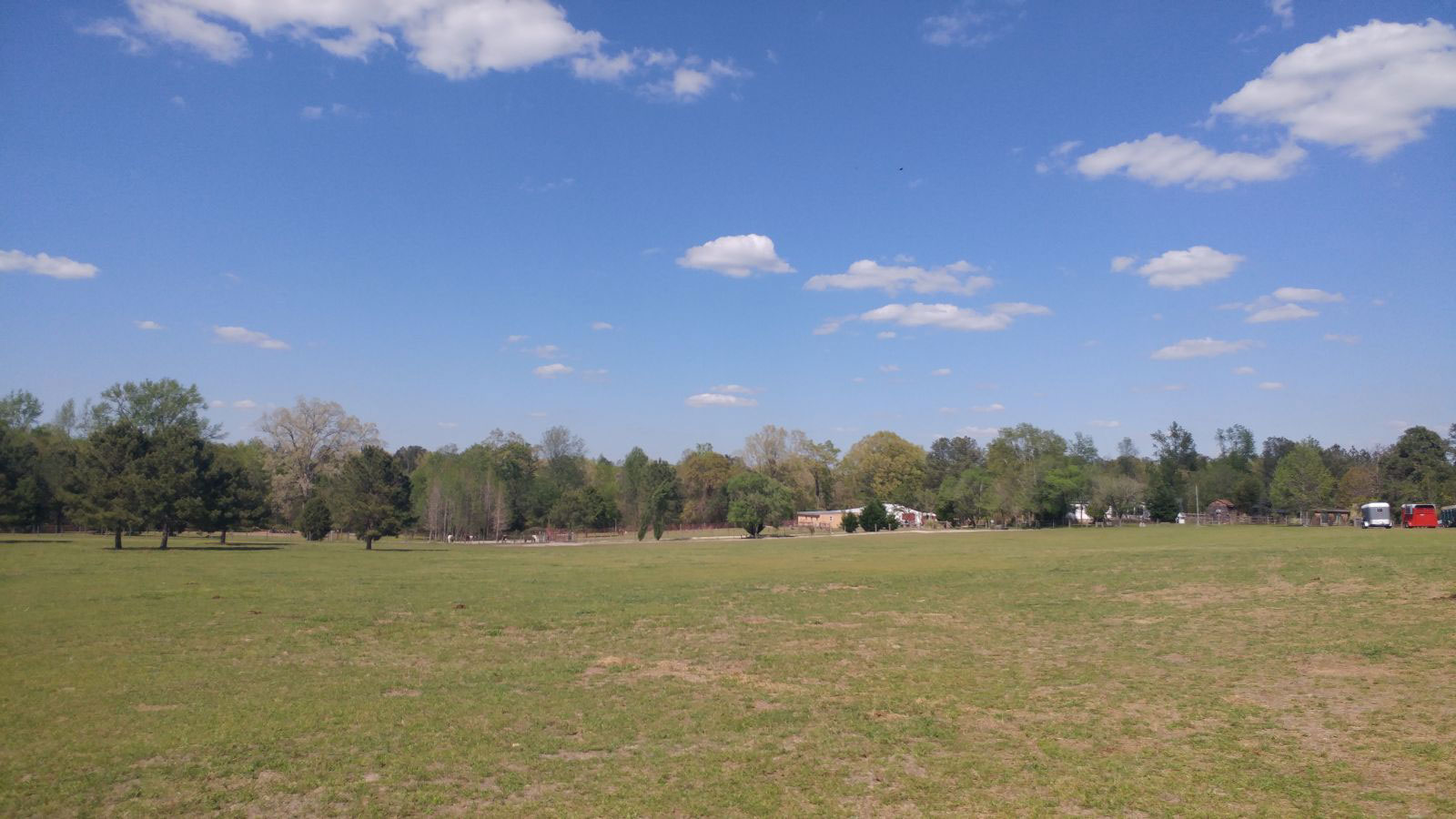 You will enjoy the ease of hosting your event at our beautiful and spacious location. This has been described as "Moore County's best kept secret!" The park-like 22 acre farm is a peaceful location surrounded by forest and home to many species of farm animals including ponies, alpaca, goats, sheep, chickens, ducks, pot-bellied pigs, a miniature cow, miniature donkey, and a miniature horse.

Located just off of HWY 15-501 in Carthage, NC your guests will be able to make a quick trip from any part of Moore County and adjacent counties. The physical address is: 831 Priest Hill Rd, Carthage NC 28327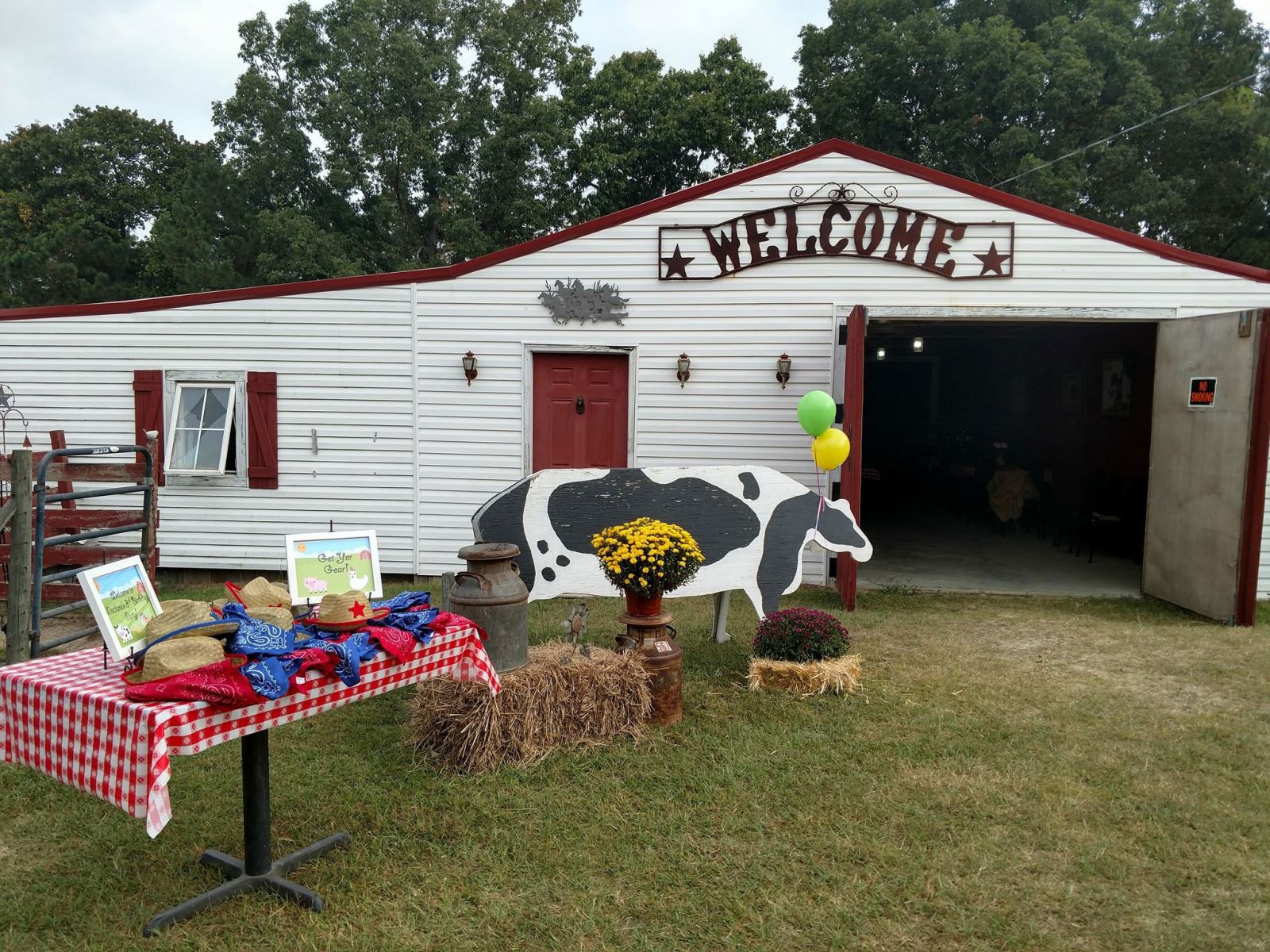 The Party Barn is quaintly decorated in "Down on the Farm" theme. There are ten 3ft by 5ft smooth top tables in the room and forty restaurant quality chairs. Outdoors, under the shade of the pines, are picnic tables where guests who wish to be closer to nature can sit and mingle. A long bar with electrical outlets allows you to present your refreshments buffet style and keep the flow of traffic moving. You will also appreciate the convenience of having a full-sized refrigerator/freezer available for you, as well as a microwave should you need to heat things up a bit. Ceiling fans keep the air moving during the summer temps and during the colder months room heaters knock the chill off a bit. An outside sink allows guests to wash up prior to coming in to eat and a single port-o-let restroom facility handles the "necessary" moments. You will bring your own refreshments and any decorations that you want to put out on the day of your event. You may arrive 1/2 hour prior to the start time of your party to set up as you wish. We handle trash removal from your event and provide waste cans and liners.

Parking is easily handled in a large field adjacent to the Party Barn but fenced off where playing children won't wander behind a vehicle.
We offer a variety of On-The-Farm Party Packages to offer you the flexibility to select the option that works best for your event needs. Please feel free to ask if you don't see a party package that suits your needs. We are always happy to customize!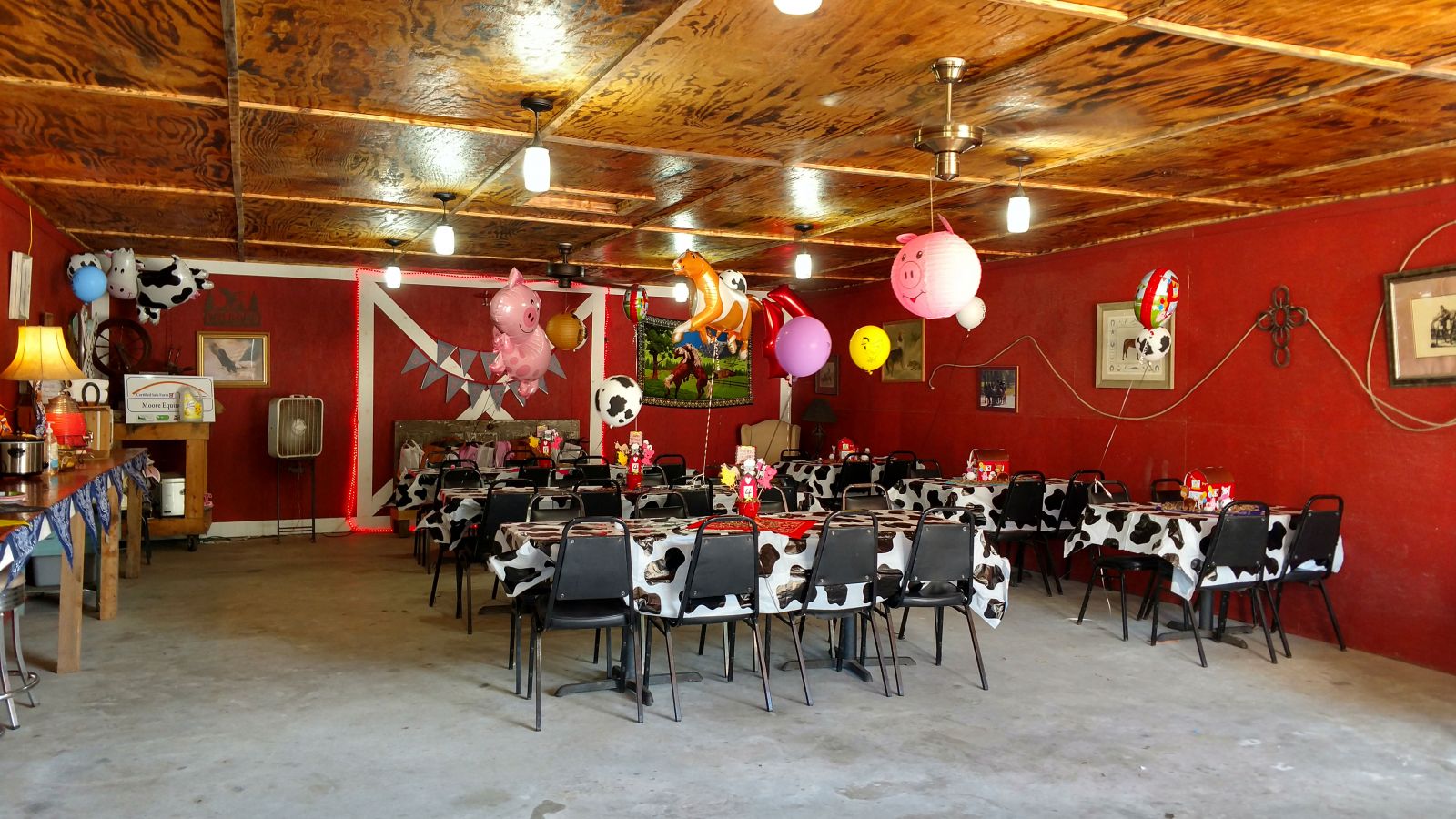 Once you add your Down on the Farm Party Barn Rental to your shopping cart you will be asked to select your date and time. Parties are priced for 2-hours but you can add additional time if needed for an additional cost.

Once you have selected your date and time then you'll be able to build your Down on the Farm Party by selecting other popular favorites such as Pony Rides, Hay Rides, Train Rides and games.
Sorry, this item is not available either because the particular order options (customer pickup) are not available for this item or because the date and/or time you have selected are not available. If you have any questions, please call our office at (910) 986-4774...