Raleigh NC party rentals by Carolina Fun Factory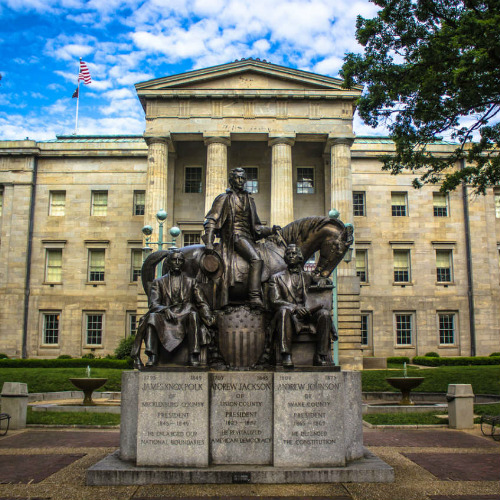 Carolina Fun Factory serves the Raleigh area with a variety of party rentals to such as a trackless train rental, pony ride rentals, petting zoo rentals and much more! Whether you're planning a company picnic in the Raleigh area and need a vendor to provide entertainment for a crowd or are planning a campus event for students to enjoy a fun and interactive experience, you want to rely on a company that adheres to the highest safety standards and proves their commitment to helping your build a high quality event.

Our team earns your trust by being state inspected for our rides and inflatables, being covered by a commercial general liability policy and by voluntarily undergoing annual safety recertification classes. When event planners in Raleigh NC are ready to get their gears turning to build the best event ever and still stay within budget they reach out to Carolina Fun Factory. We are committed to providing our customers with the best customer service in Raleigh, North Carolina.

We know how important your event is to both you and your guests and we will treat it with as much care and attention to detail because it's OUR event too once you've entrusted us to be a part of it. We offer consultation with you over the phone and ask important questions to get to know your event needs. Whether you're planning a backyard party, or a large corporate event, we understand that the details is what makes any event operate smoothly.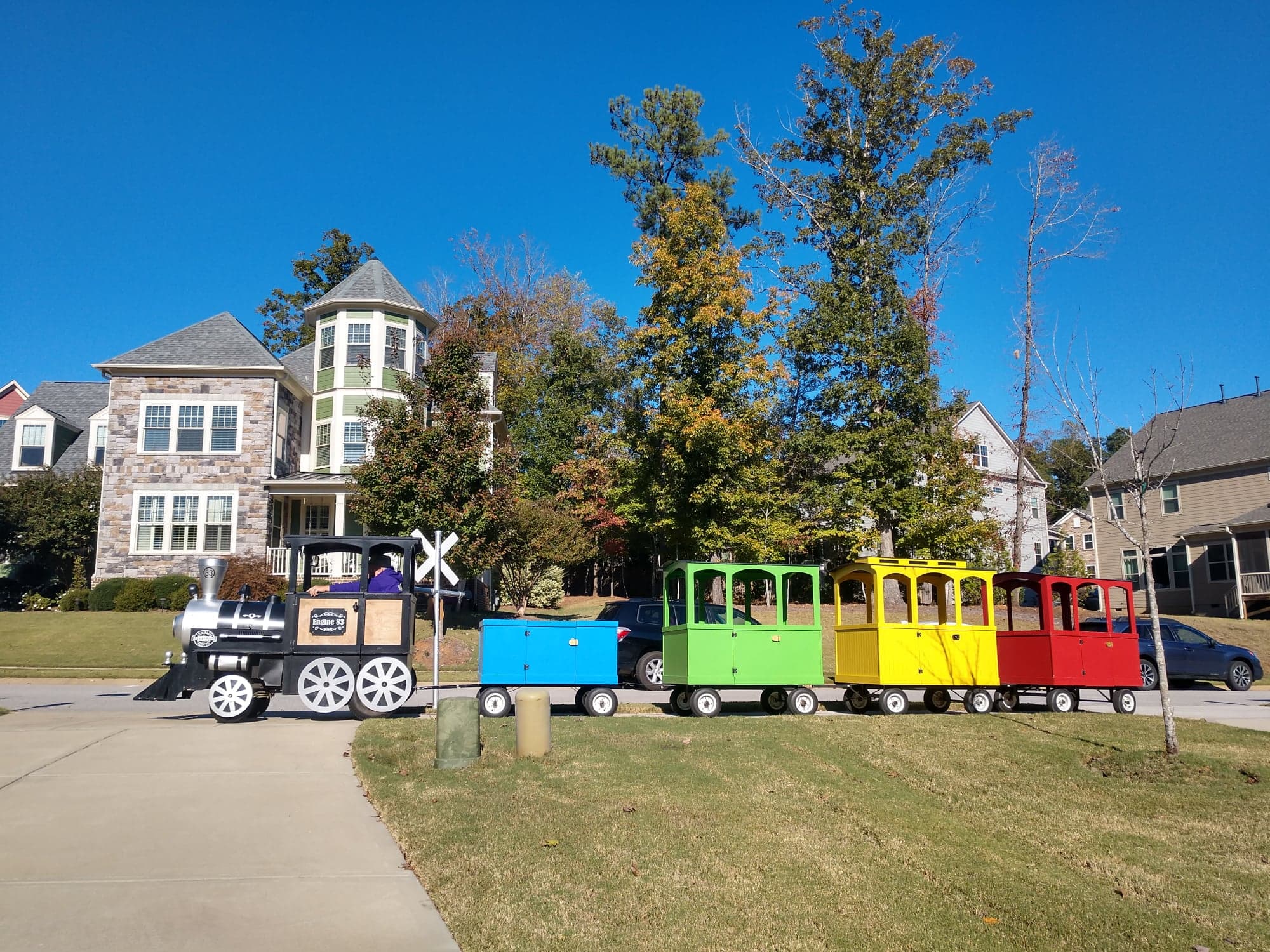 Trackless Train Rides in Raleigh are a popular way to entertain guests of all ages. Many Raleigh churches and schools rent a trackless train for campus events for outdoor events. If you have a level hard top area then you have the perfect place to offer train rides at your venue. Please keep in mind that the train can not handle steep hills so when planning an event to include trackless train rides please consider the topography of your area. For added convenience the trackless train comes with a driver who remains inside of the train to handle the safe operation of the ride during your event. You will need to plan on a designated person of your choosing to stay at the train ride area and assist guests getting in and out of the train cars as the locks are on the outside of the doors. This is an important safety feature that prevents children from inadvertently opening a door during the trackless train rides.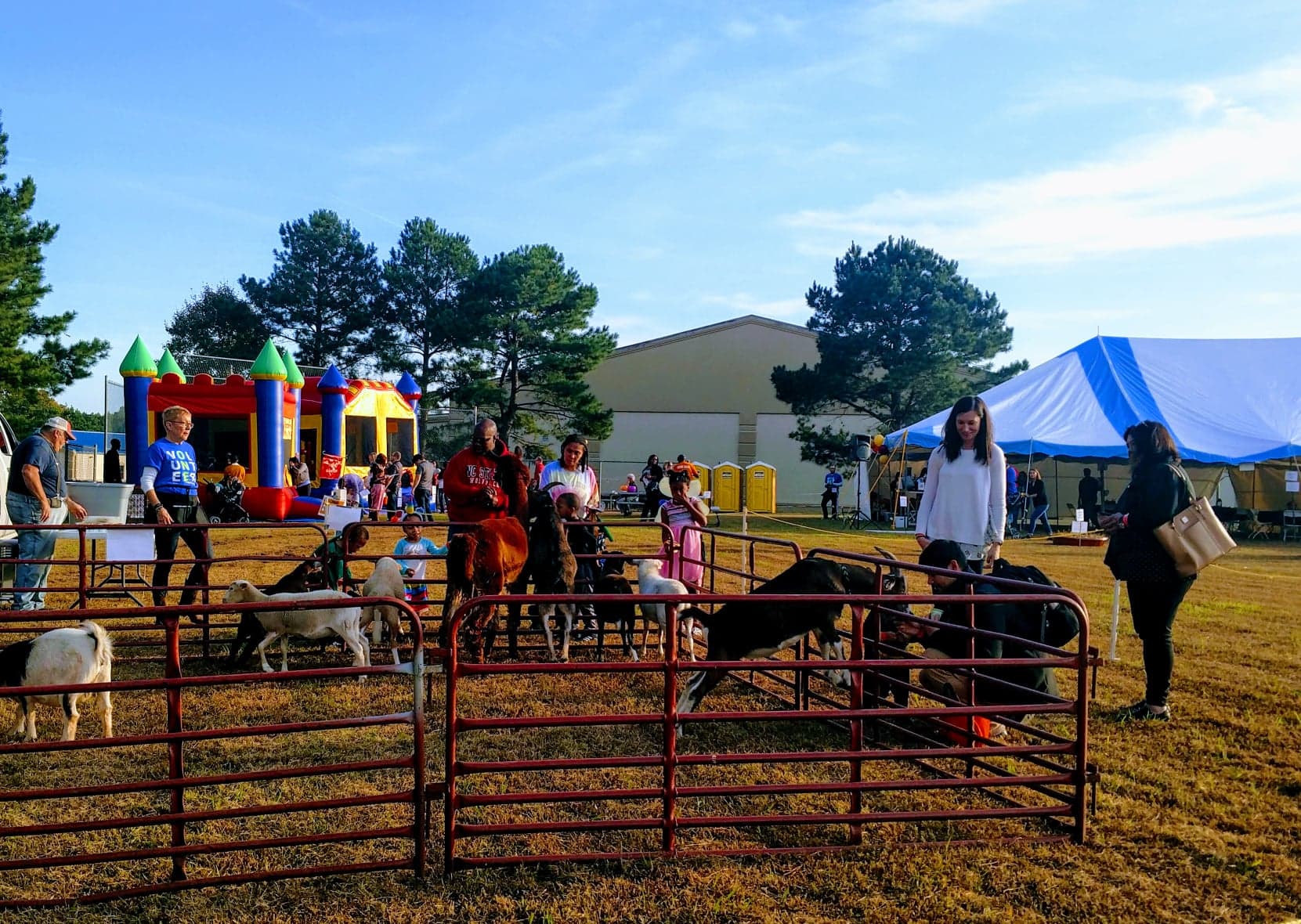 You will not go wrong when selecting a petting zoo rental to come to your Raleigh NC party or event. Guests of all ages will interact with this attraction that will be the highlight of your Raleigh NC event. Cute and cuddly sheep, silly and playful goats, and an adorable and gentle miniature cow round out the best Raleigh NC Petting Zoo rental.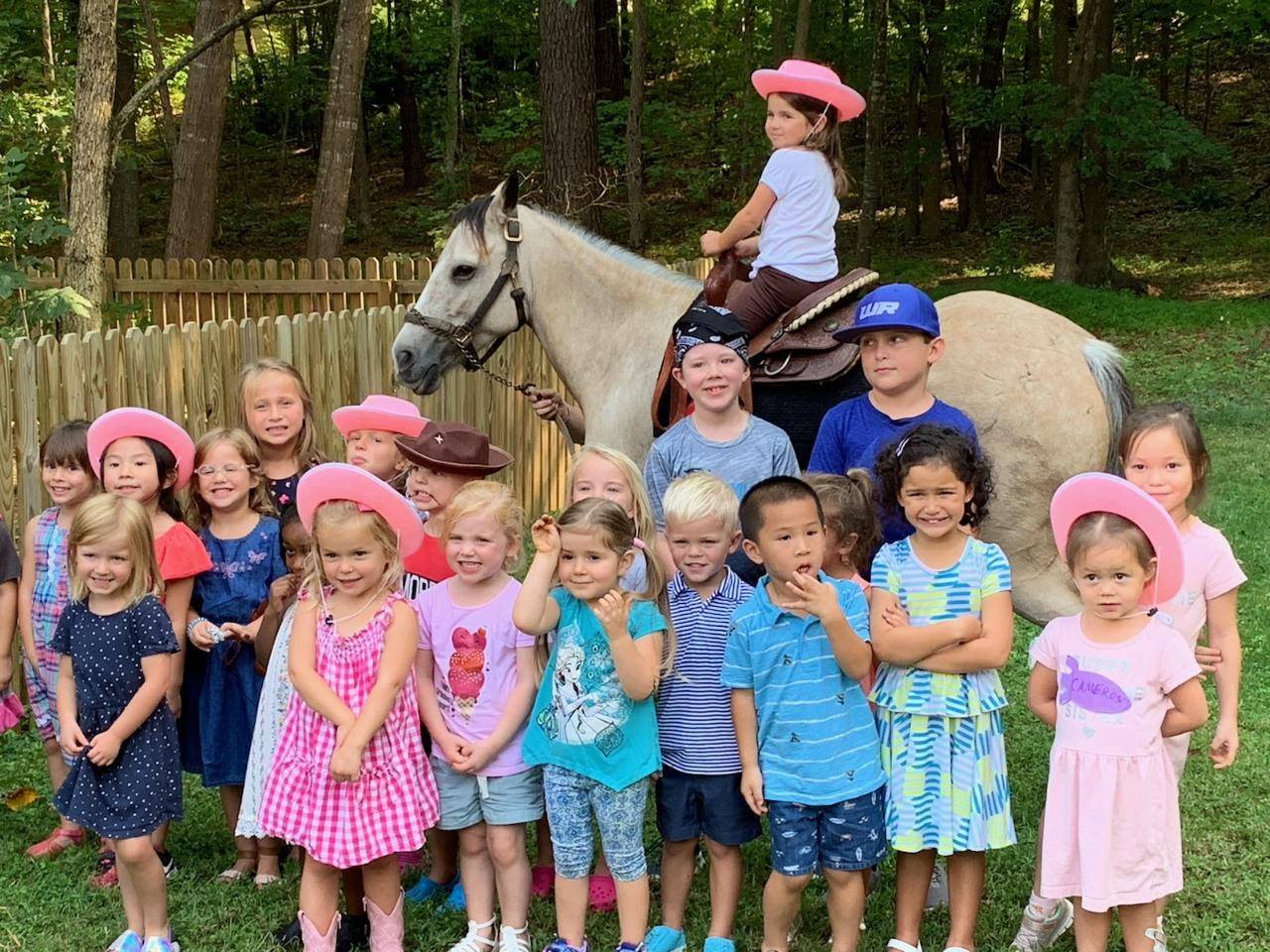 What kid doesn't dream of riding a real live pony and with a pony ride rental at your Raleigh event you can make that dream come true. Tried and true ponies who are used to coming to the city of Raleigh and visiting churches and schools and neighborhoods will be the highlight of your event. Make memories that will last a lifetime with a Raleigh NC pony ride rental.